'Take No Prisoners'- 'The Last Dance' Producer Recalls Raw Emotional Moment From Michael Jordan While Recording
Published 03/21/2021, 11:01 AM EDT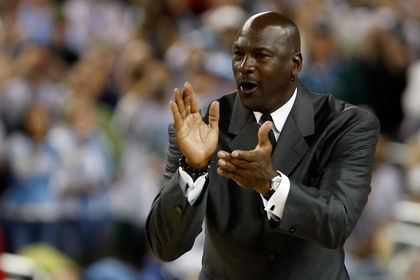 ---
---
Michael Jordan is one of the most aggressive sports personalities in history. While he is still regarded as the greatest basketball player of all time, it is sometimes easy to underestimate what MJ had to do to get that success. He was one of the most competitive people on the planet, and he needed his teammates and others around him to match his aggression.
ADVERTISEMENT
Article continues below this ad
As a result, many stories have come out about MJ's 'encouragement tactics over the years. The Last Dance shed big light on it, with many of MJ's teammates like Scottie Pippen revealing how it was like to play with someone with MJ's mindset. The producer for the documentary, Mike Tollin, opened up on how emotional MJ got while recounting his playing days during filming.
ADVERTISEMENT
Article continues below this ad
"He says, 'All I wanted was to be the best basketball player I could be. All I ever asked of all of my teammates was no more than I asked of myself.'" Tollin said. "He leans over with tears in his eyes and says, 'Break.' You saw how emotional he was and realized his version of greatness was 'take no prisoners, leave no stone unturned'."
Michael Jordan: Pushing everyone to the limit
Michael Jordan wanted to win, and he accomplished it while playing. The experiences of losing to teams like Boston and Detroit early in his career helped him forge a will that would make him unstoppable in his prime. There is a reason he is 6-0 in the Finals. Talent is one thing, but MJ pushed the odds to be in his favor on the court every playoff run.
ADVERTISEMENT
Article continues below this ad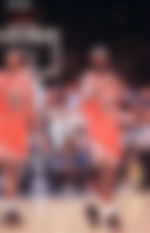 However, one doesn't become a winner without hurting some people. While opponents always feel the blow, many of MJs teammates became disgruntled at times. Steve Kerr fought with MJ, his co-star Scottie Pippen was upset, and many other stories have emerged through the years.
ADVERTISEMENT
Article continues below this ad
But at the end of the day, it was all about winning. The teammates knew the quest they were on, and Jordan didn't let them forget. His mentality started rubbing off on others, and we saw one of the greatest dynasties in basketball history.