'Take That S**t': Spurs' Teammate Compares DeMar DeRozan With Kobe Bryant
Published 04/12/2021, 5:36 AM EDT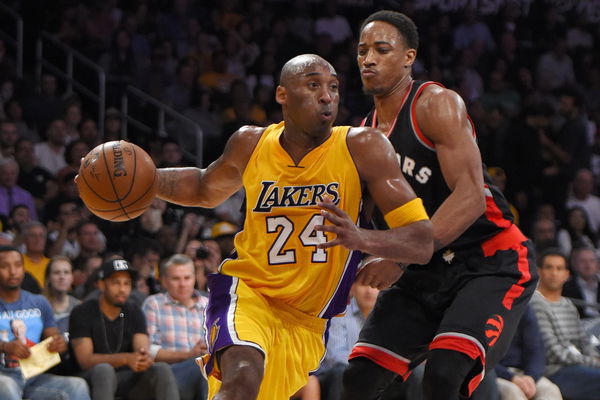 ---
---
The San Antonio Spurs snapped out of their five-game losing streak with a victory against the Dallas Mavericks. DeMar DeRozan emulated his idol Kobe Bryant and hit the game-winning mid-range shot for the victory.
This was a pretty crucial victory for the Spurs, who are currently in a play-in spot. With teams like the New Orleans Pelicans and Sacramento Kings gaining some momentum lately, this victory was essential for them to not fall further down the pecking order.
Dejounte Murray compares DeMar DeRozan to Kobe Bryant
Spurs' Dejounte Murray recently compared DeRozan to Kobe Bryant and explained why he expects the veteran to make the shot, despite teams doubling down on him. Murray said, "If they double, we want him to take it. Kobe would have taken it with five guys on him – take that s**t."
Murray also spoke about the confidence he has in DeRozan and how elated he was to finally see the 31-year-old shoot such an iconic game-winner.
He added, "I mean, I got a lot of confidence that's somebody that you know when we first got here and we built a relationship. I would go to the gym at night and see him practicing those shots. It's crazy you know just to see him finally you know hit one for us. I've been waiting for that moment to just see him do that so you know it's great you know we believe in him make or miss."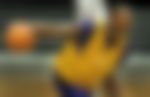 ADVERTISEMENT
Article continues below this ad
DeRozan has modeled some part of his game on that of his idol's. From the effective use of the mid-range to a varied range of passing and most notably the impeccable footwork, Black Mamba's influence is pretty evident in the 31-year-old's game.
What's next for the San Antonio Spurs?
ADVERTISEMENT
Article continues below this ad
The San Antonio find themselves at a crossroads right now. With a core group of young players and some seasoned veterans like DeMar DeRozan, they are a middling playoff team but not a contender by any means.
ADVERTISEMENT
Article continues below this ad
The team is certainly not making big strides towards adding quality players to the side. This leaves the Spurs with two choices; they can either stick with this group of players and hope someone takes a huge leap and becomes a superstar level player, or they can tank and trade away their experienced players for future prospects.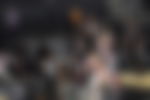 While players like Keldon Johnson are making huge strides this season, they clearly need another solid player who can be their franchise cornerstone. In the trade deadline, the Spurs showed signs that they are ready to move on to the next chapter as they let go of LaMarcus Aldridge.
ADVERTISEMENT
Article continues below this ad
Given that they bought out Aldridge, a possible trade or buyout for DeRozan might be on cards for the Spurs. Should the Spurs be willing to take a risk on highly touted prospects, or should they stick with their current players?