"Talking About Him in the MVP Race" – Channing Frye Backtracks on his Earlier Criticism of Steph Curry
Published 01/04/2021, 5:30 AM EST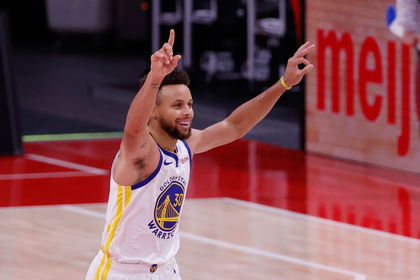 ---
---
Steph Curry had a historic game against the Portland Trail Blazers. The former two-time MVP set a new career-high, scoring 62 points as the Warriors got one back over the Trail Blazers. For Steph Curry, his performance was a statement, showing everyone that he is far from done being one of the elite players in the NBA.
ADVERTISEMENT
Article continues below this ad
Channing Frye proved wrong by Steph
ADVERTISEMENT
Article continues below this ad
Former NBA Champion Channing Frye spoke on NBA TV after the Warriors' victory. He stated that Steph Curry could be in MVP conversations if he continues performing like he did tonight. Frye said:
"When Steph is playing like this, you've got to start talking about him in the MVP race. This is what people are expecting… For him and the Warriors to want to make the playoffs, he doesn't need to score 63 every night, but he's going to have to have that MVP style season."
Frye's comments came as a surprise to many. Just earlier this week, he questioned Steph Curry's legacy, and his ability to carry the Warriors without the support of teammates like Kevin Durant and Klay Thompson. Frye's comments were not received well, as he was called out for questioning one of the best players to ever play the game.
Steph Curry silences the critics
Curry chose to respond to criticism with his game rather than with his words. His 62 points put him in elite company with his teammate Klay Thompson as two of five Warriors' players to score 60 points in a game. Curry was absolutely sensational, scoring 18 of his 31 field goals, and shooting 8 three-pointers through the course of the game.
ADVERTISEMENT
Article continues below this ad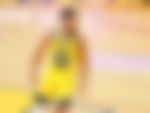 The Warriors will hope that this performance gives Curry the momentum he needs this season. The Warriors endured a slow start this season, losing several of their games. However, if Steph's performance against the Trail Blazers is anything to go by, it means that the Warriors are far from done in the Western Conference.
The key for Steph and the Warriors is consistency. They must continue to play well defensively as they did against the Trail Blazers. The return of Draymond Green is a big defensive boost. But players like Andrew Wiggins, Eric Paschall, and James Wiseman also stepped up. Wiseman even notched a double-double.
ADVERTISEMENT
Article continues below this ad
Frye is correct when he says that Steph Curry can be an MVP contender if he continues to play this way throughout the regular NBA season. One thing is for sure; Curry and the Warriors still live to fight another day.