Why Only LeBron James Can Save Team USA at Tokyo Olympics, Explains Magic Johnson
Published 07/26/2021, 5:14 PM EDT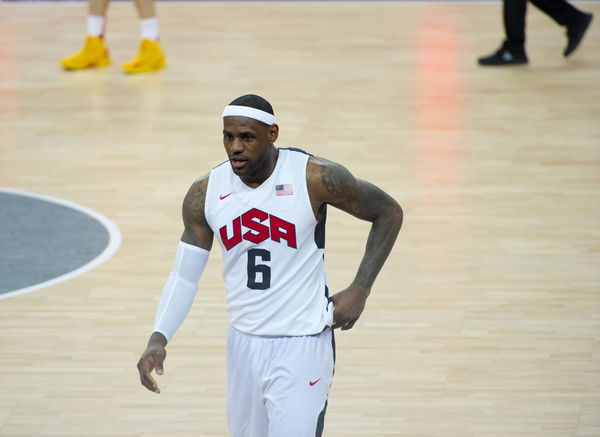 ---
---
Team USA find themselves in a bit of a pickle, heading into their next matchup against Iran on Wednesday. Having succumbed to the French in a 83-76 defeat on Sunday, the U.S. ended a 25-0 win streak in the Olympics, dating back to 2004. And while the Americans face no shortages in depth or talent, they unfortunately lack a leader/floor general like LeBron James at the helm.
ADVERTISEMENT
Article continues below this ad
Basketball aficionados across the league are so used to seeing LeBron James torching his way to the finals every year that this season felt like an aberration. And since Phoenix sent the Lakers packing in the 1st round, many believed James would suit up for Team USA 1 final time. In fact, what better way to tick off another box in trumping MJ in the GOAT debate, by winning your 3rd Olympic gold!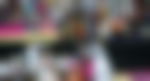 But, his earlier goals of representing the United States one last time would go up in flames, as he dealt with a high ankle sprain throughout the season.
ADVERTISEMENT
Article continues below this ad
Floor general LeBron James
Having analysed Team USA's 3rd loss in their last 4 games, it is abundantly clear the roster lacks a leader. This roster is predominantly built on top-heavy stars who specialise in the ISO game. But that strategy clearly hasn't worked, as teams have beaten the US with a team style of basketball, spearheaded by a leader.
And while Durant is a prolific offensive weapon, his leadership abilities aren't up to the mark just yet. Hence, in light of the recent events in Tokyo, Laker legend Magic Johnson laid out a hot take as he took to twitter –
What the USA Men's Basketball team is missing is a guy who's won 4 NBA Championships (making him a proven winner), the best leader in the game of basketball, and someone who makes his teammates better…aka LeBron James!

— Earvin Magic Johnson (@MagicJohnson) July 26, 2021
Magic is spot on, as James' leadership skills are unquestionable. In fact, it was his leadership off the court, along with his floor general-like facilitation on which saw the Lakers rally together to win their 17th NBA title in 2020.
James would fit like a hand in glove vet with the current roster, given his ability to impact the game via facilitation, without scoring the basketball!
The King's performances in 68 international matchups raked up 979 points, 281 rebounds, 238 assists, and 111 steals at an average of  14.4/4.1/3.5/1.6 respectively. His best assists year with Team USA, came in the 2012 London Olympics, as he averaged a team high 5.6apg, in a 8 game clean sweep for the U.S. enroute to the the gold.
The King's return
ADVERTISEMENT
Article continues below this ad
However, in response to rumblings throughout 2020-21 over his future with Team USA, James said – "I think I'm going to play for the Tune Squad this summer, instead of the Olympics". And while LeBron James the basketball savant needs no promotion for a sure shot home run of a movie starring Bugs Bunny, Fox Sports NBA analyst Kevin Wildes had an interesting analogy –
There's no better Space Jam promotion than LeBron showing up to save Team USA.

— Wildes (@kevinwildes) July 13, 2021
ADVERTISEMENT
Article continues below this ad
Is it too late for the King to bring the cavalry in a last-minute attempt to rescue the United States from what is looking to be a disaster in the making?
Watch this story – Which Are The Five Teams That LeBron James Has Scored The Most Points Against In The NBA