Serena Williams' Husband Alexis Ohanian May End up Battling Michael Jordan and Shaquille O'Neal, Per His 2014 Brooklyn Nets Claim
Published 12/28/2022, 11:40 AM EST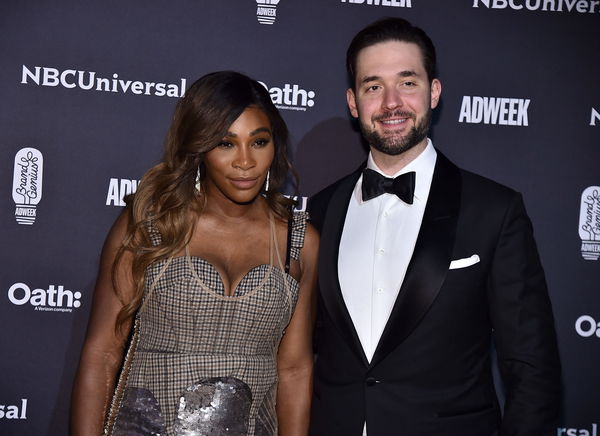 Serena Williams and his Millionaire husband Alexis Ohanian might become new owners in the NBA one day. Ohanian once described his love for the Brooklyn Nets which could possibly convince him to buy a small part of the NY side in the future. The league does have its own share of celebrity star owners, like the legendary Michael Jordan. Meanwhile, the Los Angeles Lakers legend Shaquille O'Neal also recently reiterated his wish of owning an NBA team. 
Alexis Ohanian is the co-founder of the major social media application Reddit, and therefore, has a lot of experience in running big organizations. As his wife Serena Williams is a sporting legend herself, Ohanian's wish of owning an sports team seems pretty reasonable. However, the seasoned entrepreneur has a completely different reason to buy the team.
Ohanian may have to compete with Michael Jordan and Shaq if an acquisition takes place in the future
ADVERTISEMENT
Article continues below this ad
Reddit co-founder Alexis Ohanian is a huge fan of the Brooklyn Nets. The Millionaire's love for the NY side is not really a secret. Back in 2014, Ohanian explained his love for the team and the city of Brooklyn. Back in 2014, as reported by the NetsDaily, Ohanian couldn't stop singing praises for the Nets, especially when compared to the New York Knicks.
"I'm really biased" said Ohanian, while explaining why he likes Brooklyn. He further cheekily replied "For one, you are going to be closer to an actual pro basketball team that makes it to the playoffs."
"I just got a lot of hate tweets from in Knicks fans. But also it's a cheaper cost of the living. and frankly, Brooklyn is a neighborhood still on its way," he added.
The Millionaire has since had no chatter in the NBA news about buying a team. But with the NBA world having a lot of changes after the pandemic, many owners are letting go of their acquisitions. With the combined net worth of Serena Williams and Ohanian, they could seriously be interested if the opportunity presents itself.
ADVERTISEMENT
Article continues below this ad
Michael Jordan, who is a majority owner of the Charlotte Hornets might just have tough competition if the deal goes through. Shaquille O'Neal also recently mentioned how he's looking for a team based in Florida. With the Miami Heat and Orlando Magic not for sale currently, Shaq might just have to wait for a little while. 
The seven-foot legend sold his stake in the Sacramento Kings earlier this year and would be looking for a new opportunity.
The Phoenix Suns also has a new owner, Mat Ishbia. The Billionaire is the youngest NBA owner ever and has also played college basketball. Understandably, there are expected to be fireworks in the league pretty soon. If Ohanian decides to join the party, the NBA legends would find tough competition among themselves.
ADVERTISEMENT
Article continues below this ad
Watch This Story: Two months after shocking retirement Kurt Busch gets huge Michael Jordan surprise during holiday season 
Edited By: Satagni Sikder