'Terrible, Mavericks Need to Do Something': Luka Doncic Frustrated After 4th Straight Loss
Published 01/30/2021, 3:55 AM EST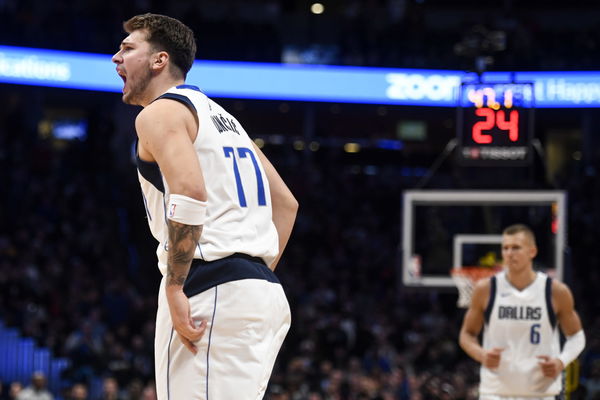 ---
---
The Dallas Mavericks suffered their fourth consecutive loss against Utah Jazz (101-120). Despite the best efforts from Luka Doncic, the Mavs seem to be on a downward spiral. For a team that holds title aspirations down the line with minimum playoff expectations, they now lie an awful 13th in the Western Conference table.
ADVERTISEMENT
Article continues below this ad
Not only were they put to shame by the Utah Jazz on the court, but they had to face the brunt of the media after the drubbing.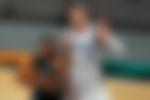 In the post-match press conference, Doncic summed up the loss by describing the Mavericks' effort and play tonight as terrible. When asked to elaborate, he said:
ADVERTISEMENT
Article continues below this ad
"There's really not much to say. I never felt like this. We've got to do something because this is not looking good. We've got to step up and just talk to each other and play way better than this. It's mostly effort."
Luka Doncic upbeat the Mavs can turn it around with 'more energy and effort'
So, what do the Dallas Mavericks need to do when Luka says he expects more?
"Right now it's looking like we don't care, honestly, if we win games or not. But there's got to be more energy and effort, you know, divert the ball and box out; everything. There's a lot of things that we can improve. I know we will, and that's all that matters," said Doncic.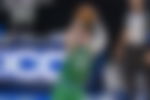 But it is not just energy and effort that they need to bring to the floor. The Mavericks also need to work on their wayward shooting form, especially from the three-point line.
Dallas boasted the most offense in NBA history last season, but they only made nine of their 33 three-point attempts and just 18 of their 27 free throws against the Jazz. So, they need to get back in the gym and practice.
ADVERTISEMENT
Article continues below this ad
Where does it leave Luka in the MVP race?
The Slovenian was the odds-on favorite to clinch the award before the season began. While he is still a triple-double machine, critics argue that he is just stat-padding now.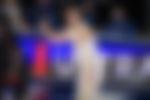 So, to get back in the MVP contention, it is essential that the Mavs get back to their winning ways. Along with the help of Kristaps Porzingis, an upturn in fortunes would go a long way in pleasing the critics and cementing his superstar status.
ADVERTISEMENT
Article continues below this ad