'Testing Us': LeBron James' Coaches Discuss How Tough It is to Coach the Best IQ in the NBA
Published 04/28/2021, 7:00 AM EDT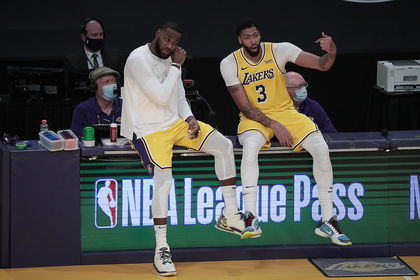 ---
---
It has been more than five weeks of LeBron James sitting out with his high ankle sprain. This is one of those rarest of the rare times when the King has allowed himself to rest while his squad is fighting a cutthroat battle. But one part of his personality is still helping his mates, and that's his extraordinary game IQ.
ADVERTISEMENT
Article continues below this ad
When not on the court, the Akron Hammer is always by the side court, sporting denim jackets, camouflage cargos, and his signed sneakers. On top of that, he's forever on duty, helping his mates during timeouts. At times, he even takes the official coaches by surprise with the kind of knowledge he brings to the table.
LeBron James' former coach revealed an interesting detail
ADVERTISEMENT
Article continues below this ad
Guard-forward James Posey was with the Cavaliers as an assistant coach when they won the title in 2016. He spent a lot of time monitoring LeBron James, Kevin Love, and Kyrie Irving on that champion side. Before that, he had played against LeBron even as he donned a Miami Heat jersey for two years before joining the champion 2008 team.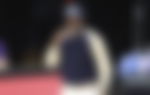 In a recent interview, he shared his experience of working with King James and narrated a scenario where Bron surprised him. The 44-YO remembered a game and said, "This man, he said like this under the basket… He's just biting his little nail or whatever. He said, 'You're gonna do this, you're gonna come around, you set the screen'… He's telling what the offense is gonna do but didn't tell what we gonna do defensively… That alone right there showed how special he is. This is about every team, he knows their plays… He's smart… He could quiz them (his teammates) and test them like he was testing us."
In an earlier address, Posey had said that any team with LeBron turned into a "circus." By circus, he meant that the entire media and the world are on the lookout for how the chosen one will play, so the focus is always on the team that Bron is on. 
Lakers' Phil Handy sang the same tune for the L-Train
In the same interview, the player development trainer for the Lakers, Phil Handy, agreed with Posey. He established the fact that LeBron James pushes not just his fellow players, but also his coaches and everyone around him.
ADVERTISEMENT
Article continues below this ad
The 49-YO coach expressed, "One hundred percent. That's what I really learned about these great players, man. They study the game as much as we do as coaches. This is one of those things where, one, you gotta be comfortable, you get your homework, you're ready. So, it's just like, and not be intimidated by that. Not being intimidated but just understand what kind of basketball IQ are you working with. And again, that to me is the ultimate challenge because it pushes us as coaches to make sure that we're on top of our game."  
On multiple occasions, Mavericks' owner Mark Cuban has also said that he is mesmerized with Bron's basketball IQ. Certainly, the four-time champion is the student of the game and after 18 years and switching three teams, he knows everything in and out.
ADVERTISEMENT
Article continues below this ad
Read also – Why the LA Lakers Need LeBron James Back