'That City Loves Him': Russell Westbrook Likely Trade Destination Revealed as Sources Leave Lakers Fans in Utter Disbelief
Published 06/23/2022, 11:30 AM EDT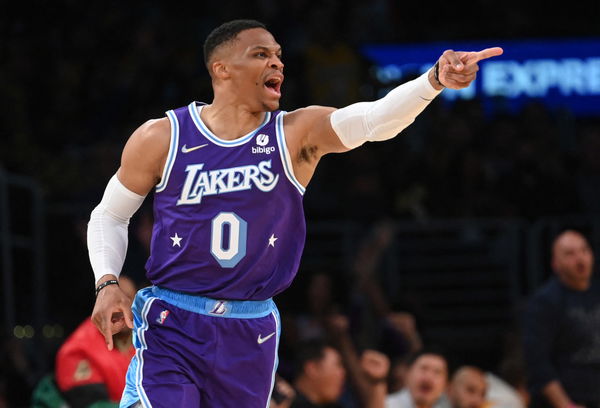 Russell Westbrook struggled to find his footing in the colors of the LA Lakers. The NBA world went abuzz when the athletic point guard brought his talents to the City of Angels from the Washington Wizards. The trade saw Westbrook joining forces with LeBron James and Anthony Davis, forming a fearsome trio.
The Lakers were one of the favorites to reach the NBA Finals; however, the Lake-Show express went down in flames well before its intended destination. The franchise finished as the 11th seed in the West, failing to even qualify for the Play-in tournament. While there were countless other reasons for the Lakers' campaign to collapse, it was Westbrook who was thrown under the bus and criticized for the majority of the team's shortcomings.
ADVERTISEMENT
Article continues below this ad
Since the Lakers' troubles became apparent around mid-season, rumors have swirled around the Lakers wanting to move Westbrook.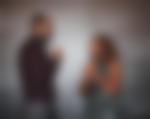 According to reports, the former MVP may return to the Oklahoma City Thunder, where he dazzled the world with his sheer explosiveness and athleticism.
NBA fans react to Russell Westbrook to OKC reports
The guard has been gone for years, yet the fans' affection for him endures. Westbrook has a player option with the Lakers. If the Lakers decide to waive him after just one season, the executive feels Oklahoma City is a suitable landing destination.
"The most likely scenario is still Russ ending up back in Oklahoma City. They can absorb him into cap space, give him a year where he can get back to being himself and grab a couple of picks in the process," the executive told Heavy.com's, Sean Deveney.
Rumors surrounding Westbrook possibly returning to the Oklahoma City Thunder gripped the internet. As a result, Twitter users went insane.
Unless that exec was Pelinka or Presti I don't believe them

— Charles Glover Jr (@GloverIsGood) June 22, 2022
Westbrook for shai and 2 firsts who says no?

— 𝙆.𝘼.𝙅🐺🦍 (@70sGreat) June 22, 2022
OKC don't have cap space next season, no way it's happening.

— David K (@JuNca1) June 23, 2022
Okc does not need russ to take away minutes and possessions from mann giddy shai and maybe another pick.

Do not need casual okc fans to dislike the guy too…

— 👑Terron (Poverty Cubs fan) (@terron_francis) June 22, 2022
i love russ but we good at the moment

— anythingokc (@anythingokc) June 22, 2022
While everyone is not a fan of this move, Westbrook could benefit from it. This move could help him get back to where he was as a superstar.
OKC could help Westbrook be that monster once again
Russell Westbrook had undeniably the worst season of his career in his first season with the Lakers. Fair to say, he looked like a mere shadow of his past self.
The Lakers failed to utilize Brody to his strengths, so there was an obvious spotlight on his weaknesses. They knew that he was not a pure point guard when they traded for him. He was not able to be his most impactful version next to LeBron and AD in their current system. Therefore, his game suffered and eventually, everyone saw the things he is not good at. 
Westbrook has endured a barrage of criticism from Lakers fans, which is the polar opposite of what he experienced in Oklahoma City. He was a fan favorite, and the Chesapeake Arena (now Paycom Center) was enlivened every night because of the intensity he brought to the court.
ADVERTISEMENT
Article continues below this ad
He was a triple-double threat nightly. Westbrook, in fact, is the only player in NBA history to average a triple-double for three straight seasons. He was a maelstrom of hellish carnage encased in a 6-foot-3 human body, destroying the hoop with ferocious dunks on a daily basis.
Westbrook now finds himself in a situation that hasn't worked well for both parties. Hence, a move to the Thunder could be an ideal route. The move, though, might be very difficult to materialize for the Thunder. Shai Gilgeous-Alexander's rookie extension with a $29.8 million salary commences this upcoming season. Kemba Walker is also still owed $27.4 million from his buyout prior to this season.
ADVERTISEMENT
Article continues below this ad
WATCH THIS STORY: How Old Is Warriors Superstar Stephen Currys Son Canon?
Do you think Westbrook will join OKC? Let us know in the comments.