'That Could Have Been 60′: Knicks' Jamal Crawford Recalls Record-Breaking Performance Against Miami Heat
Published 01/27/2021, 8:58 AM EST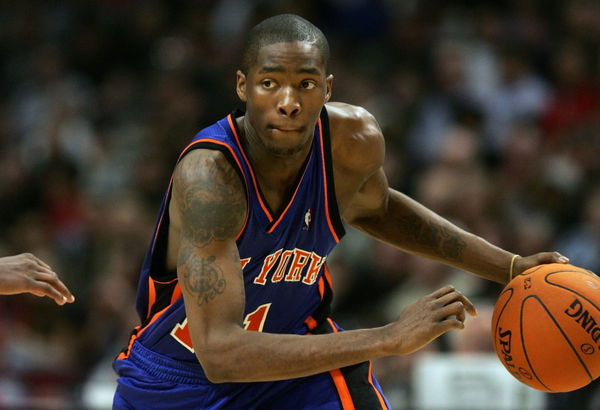 ---
---
NBA players who become starters are the ones who usually get all the attention. But let's not forget one of the best bench players the league has ever seen. Jamal Crawford might not be very popular, but there is one game of his that will forever remain etched as one of his greatest games. Yes, the one against the defending champions back in 2007, the Miami Heat.
ADVERTISEMENT
Article continues below this ad
The loss Miami Heat would want to forget
Fourteen years ago today, Crawford did something that nobody had expected of him. The New York Knicks defeated the Miami Heat by 116-96, and this was after they had won a title. In fact, four days before this iconic night, the Knicks had played Heat without Shaquille O'Neal and Dwyane Wade and still lost. So, how did they manage this defeat them in their second outing? The credit goes to Crawford.
ADVERTISEMENT
Article continues below this ad
Wade and Shaq were back in the lineup, and everybody knew only a miracle could help the Knicks get this win. And that's exactly what happened. Despite missing the first four shots, Jamal made 16 consecutive shots, which included eight three-pointers.
He did not miss until the end of the third quarter and had 52 points on the scoreboard. By this time, the Knicks were leading by 20 points. However, because of foul trouble, Crawford could not score more. Yet, he still became the third player of the Knicks to get 50+ points under 40 minutes.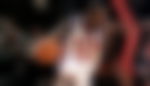 Could Jamal Crawford had gotten a 60?
In an interview with Crawford, he said, "That was the hottest night of my life. I felt like I could do anything." With only seven minutes left on the clock, he could have easily scored eight points and gotten to 60. "I still think that could have been at least 60."
ADVERTISEMENT
Article continues below this ad
Throughout his career, Crawford was known for his elite ball-handling skills and the energy he brings to the game. He might not have won any titles, he is neither an NBA Champion but nobody can exclude his name when the debate is about one of the top bench players the NBA has ever seen. What is your take on this?
14 years ago today, @JCrossover made 16 CONSECUTIVE SHOTS (8/8 3PT) on his way to 52 PTS in 39 MINS!

"It was the hottest night of my life. I felt like I could kick it up there and it would go in."

— Ballislife.com (@Ballislife) January 26, 2021
ADVERTISEMENT
Article continues below this ad
Read also– Did Shaquille O'Neal Play With LeBron James? A Long List of NBA Teams He's Played With