'That Damn Twitter': Rick Ross Opens up On Comparisons with an Unfit James Harden
Published 01/20/2021, 10:00 PM CST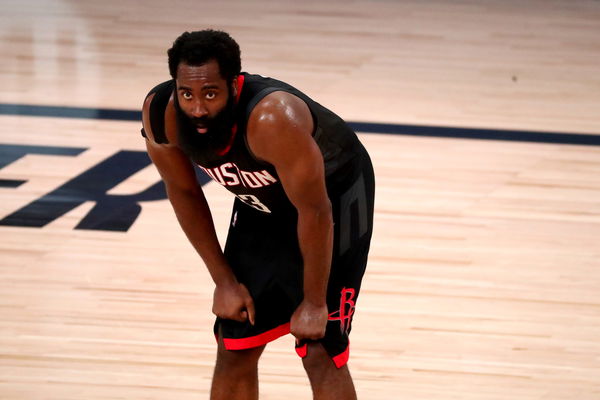 ---
---
NBA fans will probably move on from everything, but there are certain things that they won't ever let go of. One such example is when James Harden returned for training camp completely out of shape and the comparisons just wouldn't stop.
ADVERTISEMENT
Article continues below this ad
In fact, people who he was compared with have also given their reactions to it, and rapper Rick Ross is one of them.
Rick Ross takes it in good stride
ADVERTISEMENT
Article continues below this ad
In an interview with Shannon Sharpe, Rick and him discussed what it meant when Harden came back unfit for training. Sharpe lashed out and explained that more than anything, it was very unprofessional of him.
"I am with that. I agree with that," said Ross. "Two weeks ago, they had me trending when he walked out on the basketball court. They said he looked like Rick Ross. They had me trending for 48 hours. I say that damn Twitter is something else."
The two laughed after Ross revealed the comparison. If that wasn't enough, Sharpe also went on to make more jokes about Harden's looks, calling him "James Hardy". He also said, "He looked like he had four or five bacon swiss cheddar burgers."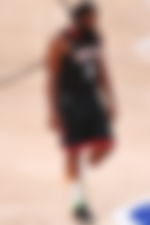 The reason behind James Harden turning up like that
Nobody can know for sure, but it might have a lot to do with his disinterest in playing for the Houston Rockets. As soon as the league entered the offseason, Harden had demanded a trade. However, the Rockets were not willing to comply until they had a good enough deal.
ADVERTISEMENT
Article continues below this ad
At first, he didn't even show up for camp and was actually seen partying around, breaking the league's health and safety protocols. And when he did return, him being out of shape proved how unhappy he was with them.
After pulling off so many antics, he finally got what he wanted. He is now part of the Brooklyn Nets alongside his former OKC teammate, Kevin Durant. The two, so far, have taken the league by storm with their chemistry. How this dynamic progresses when Kyrie Irving is added to the equation is another question altogether.
ADVERTISEMENT
Article continues below this ad