"That Looks Cartoonish! That Doesn't Even Look Real!!": Joe Rogan Once Got Scared of Giannis Antetokoumpo's "2 Ft" Long Hands
Published 02/11/2022, 2:30 PM EST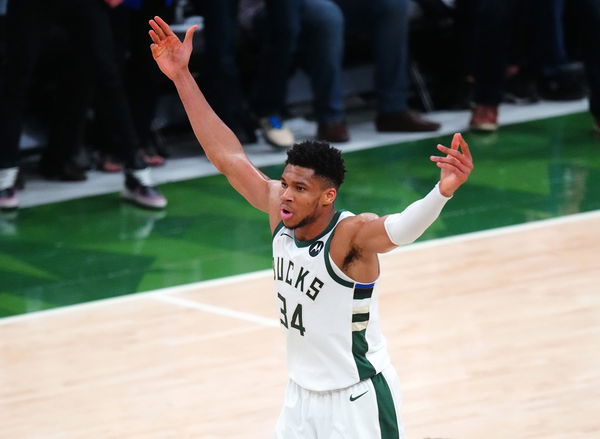 Ever since his debut in the NBA, the Greek Freak Giannis Antetokounmpo has taken the league by storm. Whether it is his play or his jokes during press conferences, Giannis is always in the limelight.
Mixed with skill and physicality, Giannis is a force to reckon with. He stands at 6 foot 11 inches tall and has an outrageous hand size of about 9.85 inches!
ADVERTISEMENT
Article continues below this ad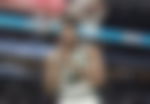 Celebrity podcaster Joe Rogan once talked about Antetokounmpo's hands. According to Rogan, Giannis' hands don't even seem real.
Joe Rogan talks about Giannis Antetokounmpo
Giannis came to the attention of the world with his play, which led to him winning the 2020-21 NBA championship. Although most people look at Giannis with awe regarding his play, celebrity podcaster Joe Rogan has his mind blown away looking at Giannis' hands.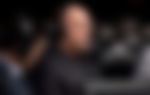 The Greek Freak has huge hands which make the basketball look small in his hands. Talking on his popular podcast, Joe Rogan talked about Giannis' hands along with comedian Alonzo Bodden.
Bodden first talks about Antetokounmpo's hands, "Did you see that guy? I think he plays for the Milwaukee Bucks. His hands surround the basketball!"
To which Rogan exclaimed while looking at some pics of Giannis, " That looks cartoonish! That doesn't even look real!". Although Giannis Antetokounmpo's hand size might seem astonishing, he is nowhere close to the biggest hand size in the NBA.
Who has the biggest hands in NBA history?
Although there is no official record as to who has the biggest hands in NBA history, many claim it is Boban Marjanovic. The Serbian plays for the Dallas Mavericks primarily as a center and was drafted in the 2010 NBA draft.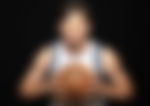 ADVERTISEMENT
Article continues below this ad
He has a hand size between the range of 10.75 to 12 inches. Interestingly enough, that measurement is not far from the world record. The world record for the biggest hands size is held by Robert Wadlow (12.75 inches).
The 33-year-old Serbian giant is currently averaging at 4.8 points, 0.1 assists, and 1.8 rebounds in 17 games for the Mavericks. Marjanovic has been all around the league, as he has played for 5 teams.
ADVERTISEMENT
Article continues below this ad
Considering his current performance on the court, will Giannis Antetokounmpo be able to win another championship this year? Let us know in the comments below.
WATCH THIS STORY: Will  Lakers Trade Russell Westbrook before NBA Trade Deadline?