'That Man Never Got Tired': Jamal Mashburn Reveals How Michael Jordan Made Him Wary of The NBA Lifestyle
Published 06/30/2021, 5:30 AM EDT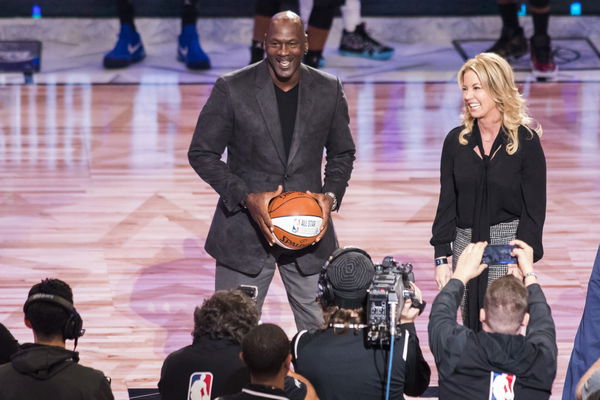 ---
---
Some basketball players, on entering the NBA, turn out to be exactly what people expect. Some surpass expectations or don't live up to them at all. Unfortunately for Jamal Mashburn, he was one of those whose injuries prevented him from a successful NBA career. However, in the time he spent in the league, he got to know one thing and that was the NBA lifestyle, especially the way Michael Jordan conducted himself.
ADVERTISEMENT
Article continues below this ad
Michael Jordan defined the way of the league
Jordan was known for his ways in the league, either off the court or on the court. From being one of the greatest players of all time, he also was the center of attention for some of his antics beyond the confines of the arena.
ADVERTISEMENT
Article continues below this ad
Some know the Chicago Bulls legend shares his passion for basketball with his love for golf. But the legend that we saw was also rumored to be in extreme gambling debt. In fact, it is speculated that MJ's first retirement was actually an effort on the league's part to cover it up and clean up his act before he returned.
But what we also know is that none of this affected the way Jordan wreaked havoc on the court and Jamal Mashburn was witness to that. In an interview with, Mashburn narrated, "Michael Jordan staying up till five in the morning… That dude would stay up till five in the morning, play cards, go play golf, practice, then go back and play golf again. It's like that man never got tired."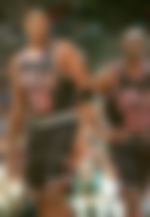 Where is Jamal Mashburn now?
Before Jamal entered the NBA, he was a highly rated player in college. After making an impact as a freshman at the University of Kentucky and becoming their best player, he quickly became the top player in the country as well.
He was the fourth-overall pick by the Dallas Mavericks in the 1993 NBA Draft. Mashburn took no time in establishing himself in the league and was nicknamed 'Monster Mash' because of his prolific scoring. Although injuries were a constant struggle for him, he continued to play at a high level.
It was only when multiple injuries befell him that he went on a downward spiral. If it wasn't for that, who knows, maybe Mashburn would have had a bigger name than he does now, and definitely a longer career.
ADVERTISEMENT
Article continues below this ad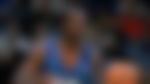 After his retirement, Mashburn joined ESPN as an analyst. He also had a couple of business ventures that were deemed very successful. Owning over 90 businesses is not a cakewalk, but it's his short-lived legacy in the league that makes him who he is.
WATCH THIS STORY: Paul George's Incredible Performance, Devin Booker's Buzzer By Half Time & Other LA Clippers vs Phoenix Suns Game 5 WCF Highlights
ADVERTISEMENT
Article continues below this ad