Celtics' Jayson Tatum Disappointed in Himself For Not Living Up to the Expectations Against Pacers
Published 12/28/2020, 5:03 AM EST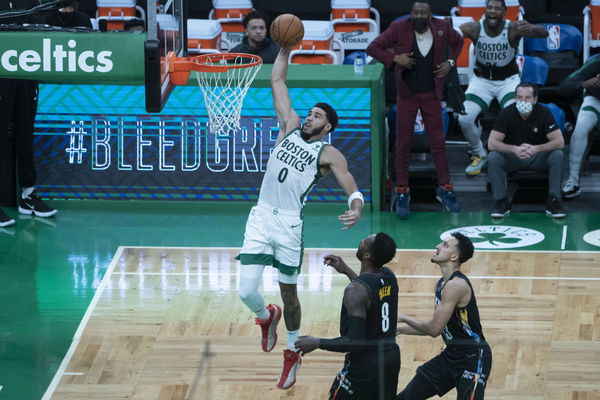 ---
---
Jayson Tatum is one of the best rising young stars in the NBA today. The number three pick in the 2017 draft has been making significant strides in the NBA since the past few years. Tatum has been one of the best Celtics' players in recent memory, even becoming an NBA All-Star last season.
ADVERTISEMENT
Article continues below this ad
However, in the Celtics' game against the Indiana Pacers, Tatum could not get them over the line. He missed a potential game-winner in the final seconds of the game after the Pacers took the lead in the previous play.
Tatum addresses his game-closing shot
ADVERTISEMENT
Article continues below this ad
Tatum spoke to the press after the game and expressed disappointment in himself for missing that shot and costing his team the victory in the dying seconds of the game.
He said, "That was on me. I should've put more pressure on the defense. That is a shot I can take a lot and can hit, but you want to put pressure on the refs and defense in that situation. That is on me. I take full blame. I didn't play nearly as well as I needed to, as I'm capable of and as my teammates expect of me."
Jayson Tatum believes he should've done better
ADVERTISEMENT
Article continues below this ad
Tatum's shot was a challenging one to complete and would have been a spectacular shot if it had been successful. However, Tatum should not focus too much on the miss. He has shown a penchant in the past to make important game-winning or game-tying shots.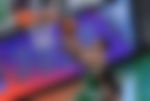 In the Celtics' season opener against the Milwaukee Bucks, he made a game-winning three-point shot to give the Boston Celtics the lead with very little time remaining. Tatum has consistently been one of the Celtics' best clutch shooters for the Celtics since he entered the NBA.
ADVERTISEMENT
Article continues below this ad
For Tatum, he must now put the miss and the loss behind him. The new NBA season is just beginning, and there are a lot more games for him to play. His focus must now be on getting as many wins for his team as possible. The Celtics are in a much tougher Eastern Conference, with the reemergence of the Brooklyn Nets with Kevin Durant. If the Celtics want to make the playoffs, Tatum must be playing at the highest level.