'That's His MO' – US Olympic Swimmer Recalls Meeting Kobe Bryant
Published 04/23/2021, 7:30 AM EDT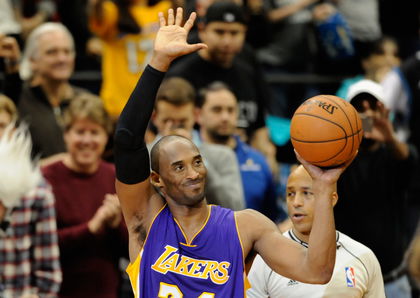 ---
---
Kobe Bryant touched many hearts during his time in the NBA. The Los Angeles Lakers legend was one of the most respected figures during his incredible career. Bryant inspired many people with his play on the court, and the winning mentality he exhibited on a regular basis. Kobe was a champion on and off the court and always took time to try to talk to other champions and encourage them to continue working hard.
ADVERTISEMENT
Article continues below this ad
US Olympic swimmer meets Kobe Bryant
US Olympic swimmer Katie Ledecky talked about meeting Kobe Bryant. She got to meet the former MVP at a US Swimming Award ceremony, where he presented an award with the legendary swimmer Michael Phelps. She couldn't remember whether Bryant presented an award to her or not, but she did get to meet Kobe backstage, and the two shared a great conversation.
ADVERTISEMENT
Article continues below this ad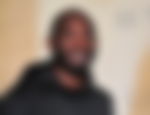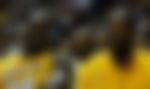 Ledecky said, "I had one main interaction with him at the Golden Goggles, USA Swimming Awards Ceremony. He was good friends with Michael Phelps and presented an award with Phelps at the 2017 or 18 Golden Goggles in Los Angeles. I can't remember if he presented the award to me or presented the award to the person after me. But anyway, I got to talk to him a little bit backstage, and he was just so kind and very encouraging."
Bryant gave advice to the athletes
Ledecky added that she couldn't remember the exact conversation she had with Kobe but wishes that she could. Bryant was incredibly personable and showed Ledecky great kindness during the conversation. Furthermore, he encouraged her to continue working hard and achieving success going forward in her career. This came as no surprise, given how he played the game himself.
ADVERTISEMENT
Article continues below this ad
Ledecky said, "I wish I remembered exactly what he told me because obviously, you want to remember those things. But I think I was in the moment and just enjoying talking to him and getting some support and I just remember the message was super encouraging, kind of like a 'keep at it' message… Obviously, that is his MO, working hard and trying to be the best you can be. That was the message he gave to me and a couple of the other athletes that were backstage at the time."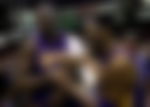 Kobe Bryant was one of the fiercest competitors of his time, and he always preached to players that they should bring a fighting mentality to all of their contests. He even coined a term for this school of thought, known as the 'Mamba Mentality.
ADVERTISEMENT
Article continues below this ad