'That's How Kevin Durant Takes Anything': Scottie Pippen Defends His Statement on Kevin Durant
Published 06/29/2021, 6:00 AM EDT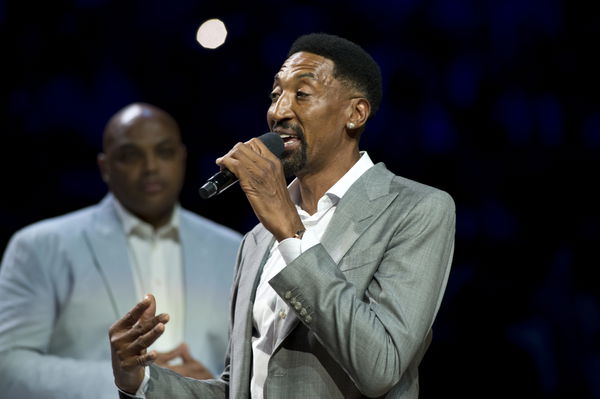 ---
---
The Bucks eliminated the Brooklyn Nets in the Conference Semifinals. Despite Kevin Durant putting up stellar performances, he couldn't power them through. However, this did bring up the conversation of who is better between 'The King' and KD.
ADVERTISEMENT
Article continues below this ad
Even though some may believe Durant's recent performances pushed him ahead of LeBron, Scottie Pippen was firm in saying LeBron is better. In an interview, Scottie said, "Surpassing LeBron James takes a little bit more than an individual effort," Pippen explained. "LeBron James is a complete team player who understands team and winning. Has KD gotten to that level yet? He went home…".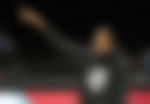 While Pippen did give KD credit for his performances, he also said that Durant needs to learn how to power a team to win. Noting the differences between the two players, he mentioned that LeBron would have played it smart and executed the right play rather than score himself.
ADVERTISEMENT
Article continues below this ad
Scottie Pippen clarifies his comments
Pippen recently went on the Dan Patrick Show and explained his take on Kevin Durant. He clarified that he was not trying to insult 'The Slim Reaper'. He said, "That's how Kevin takes anything unless you're praising him and pushing him up. I wasn't trying to in any way belittle him. I think he's a very talented player…" 
Pippen still stuck with LeBron as the better player and said that KD hasn't surpassed LeBron based on the ability to carry a team. Pippen was also asked about guarding the two, and how would the approach be different. To this, Pippen emphasized that he had played in a more physical era, and if had played with the two back then, he would have used the physicality.
He further commented saying that KD's ball-handling would be limited and he wouldn't be able to score in the way he does in today's game. The next question by Patrick also suggested that LeBron wouldn't have any problems scoring in that era due to his physical strength. In response to this, the 6-time champion said that LeBron is more of a distributor than a scorer, but he is an effective scorer due to his size.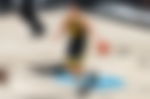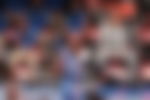 The Hall of Famer also said that if LeBron was on the Nets, it would have been a totally different look. This would be the case because he is a distributor as opposed to KD who is a scorer.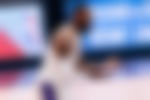 LeBron James vs Kevin Durant
LeBron has been playing longer than Kevin Durant and has missed fewer games. 'The King' has more championships, MVPs, and Finals MVPs compared to KD. Kevin Durant did win both his rings against LeBron; however, he won it after his move to Golden State Warriors, which is criticized by many analysts.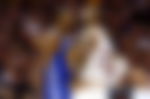 Durant is a better scorer, and LeBron is a better passer and rebounder. The debate can go on and on, but KD still has a lot to prove to be called better than LeBron. And he has the golden chance to do so with the Brooklyn Nets since everyone has seen what the trio can do when they're healthy.
When all is said and done, who do you think will be better?
ADVERTISEMENT
Article continues below this ad
WATCH THIS STORY- From attending NBA Finals to awarding Michael Jordan a Medal, Best Barack Obama NBA moments
ADVERTISEMENT
Article continues below this ad