"That's No Luck He Practices That S**t": Mavs Star Luka Doncic Putting On a Show at the EuroBasket Leaves NBA Twitter in a Meltdown
Published 09/08/2022, 8:15 AM EDT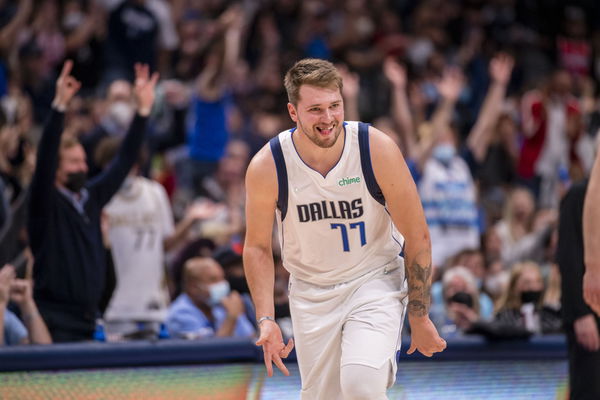 Luka Doncic has made it a habit to mesmerize the fans at almost every basketball game. The 23-year-old guard from Slovenia has quickly established himself as one of the best players in the league. The absurdity of some of his plays has perplexed the viewers many times. That was the case yet again at the EuroBasket 2022.
ADVERTISEMENT
Article continues below this ad
Doncic's Slovenia was up against the formidable French team that earned a Silver medal at the Tokyo Olympics. The game of full of highlight plays from both teams. During one such play, three-time NBA Defensive Player of the Year Rudy Gobert switched to Luka as the shot clock was running down. What happened next blew everyone's mind.
ADVERTISEMENT
Article continues below this ad
While Rudy Gobert has been criticized many times over the past couple of seasons, making such a fancy shot over him is no mean feat. Luka Doncic made a one-legged three that resembled a floater more than a jump shot. The whole arena and Slovenia's bench couldn't believe what they saw and their reactions captured the moment perfectly.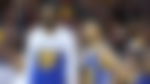 It just adds to Luka's growing collection of crazy highlight plays. However, that wasn't the only highlight play from the game. Gobert eventually got revenge on Doncic after he thundered home a dunk on the Dallas Mavericks superstar.
Luka Doncic is close to being unguardable
Even though Doncic has been in the NBA for only four years, he has already become one of the best players in the league. He led his Mavericks to the Western Conference Finals last season where they lost to the eventual champions, Golden State Warriors.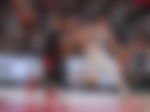 In the ongoing EuroBasket, he led Slovenia to the knockout stages after finishing top in a group consisting of France and hosts Germany. Against France, Luka put up 47 points to lead his country to a 88-82 victory. They will now face Spain in the Round of 16 and Doncic will be hoping for nothing else than Gold.
WATCH THIS STORY: Luka Doncic, Giannis Antetokounmpo, and other European players who came into the league and rose to superstardom
Fans on Twitter were as blown away as the fans in the arena after watching Luka's play. Here are some of the best reactions to some 'Luka Magic'.
Thats no luck he practices that shit.

— Jelani Scatliffe (@JelaniScatliffe) September 7, 2022
Bro did one of the shots curry does after the whistle in game💀

— Kenny (@Kennyduhballern) September 7, 2022
ADVERTISEMENT
Article continues below this ad
ADVERTISEMENT
Article continues below this ad
Doncic's stock is on the rise and he will be looking forward to going at least one step further next season. Only time will tell how his career eventually pans out, but if he continues the way he is going then he will definitely go down as one of the all-time greats.