NBA Veteran Shuts Up Blac Chyna Slander After She Loses $108 Million Case to Kardashians
Published 05/27/2022, 7:30 PM EDT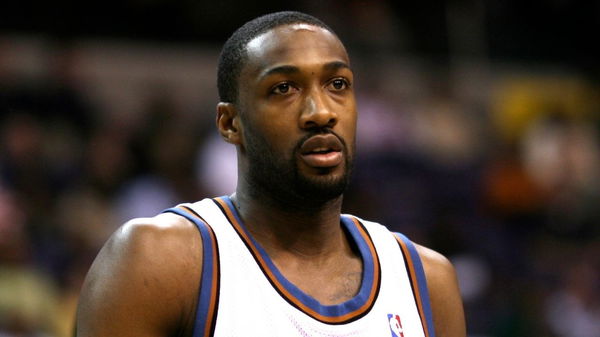 Controversial yet phenomenal, these are used to define the NBA legend Gilbert Arenas. Although his off-court actions brought in a lot of slander, Arenas shut them on the court.
Recently, Arenas was interviewed by Vlad Tv and was asked a wide range of questions. Among them, Arenas was asked to comment on the Rob Kardashian and Blac Chyna issue.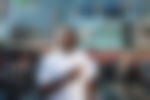 For those looking for context, Blac Chyna is currently fighting a child support issue with Rob Kardashian. Moreover, she has accused Rob's sisters of derailing her TV career.
ADVERTISEMENT
Article continues below this ad
This led to a long lawsuit that went on for years. Although Chyna put in a strong case, the Kardashian sisters and their representative turned the case on its head. Chyna lost around the $108 million defamation case as the Kardashians came up on top.
Arenas was asked to give his opinions. He cut out all the Chyna slander as he further elaborated his views. Arenas said, "I don't remember her losing in cases where they get that time. So, she had to probably agree to give up that time."
He added, "That's not a bad mother if she knows she's not capable of watching him or she has, she's moving too much. You know I mean, I can't fault her. I can't really fault her for being responsible."
Gilbert Arenas' criticism of NBA legend makes headlines
Gilbert Arenas is not one to shy away from giving his opinions on issues surrounding the basketball world. When NBA legend Shaquille O'Neal bashed some of today's stars, Arenas clapped back at him.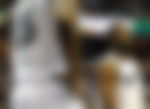 ADVERTISEMENT
Article continues below this ad
The former Washington Wizards star said, "Don't bash the players today for being prima donnas because you was prima donnas! Just say, 'Hey, I understand where he's coming from. I slapped Kobe, I tried to get him traded; they wouldn't trade the man!' You can say that 'cause it happened,"
This came as a result of Shaquille O'Neal bashing Ben Simmons for the latter's action. Arenas gave Shaq a reality check, referencing some of Shaq's mistakes from his NBA days.
WATCH THIS STORY: LeBron James, Shaquille ONeal and other NBA stars react to mass shooting incidents in the USA
ADVERTISEMENT
Article continues below this ad
Do you agree with Gilbert Arenas? Let us know in the comments down below.
Edited By: Ajinkya Aswale