"That's Not Enough. Legacy Points Deducted.": Kevin Durant Mocks and Ridicules NBA Fans After Questioning Their Legacy on Social Media
Published 07/13/2022, 8:30 AM EDT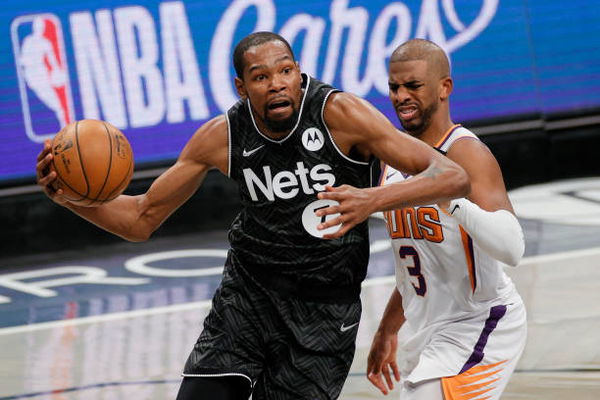 NBA superstar Kevin Durant has been active on Twitter for a few months now. The Brooklyn Nets star has been posting and criticizing those who are questioning his playing career and legacy. He has been a fun presence, nonetheless. This time around, he interacted with fans who tried to troll him on Twitter.
ADVERTISEMENT
Article continues below this ad
It was a surreal experience to see one of the biggest NBA superstars in the world trying to be like any other NBA Twitter troll. Yet, it was funny in a way. He decided to give legacy points to fans on Twitter this time around.
ADVERTISEMENT
Article continues below this ad
Did u add to your legacy today? If so, what did u do?

— Kevin Durant (@KDTrey5) July 12, 2022
Durant turned the tables on NBA Twitter. The netizens who are the ones usually doing the trolling were the ones being trolled now by the Slim Reaper himself. He decided to ask Twitter fans whether they have done anything to add to their legacy.
Sports writer Maggie Hendricks decided to step up and say that she emptied the dishwasher. Durant replied, "Great leadership Maggie. U made everybody in the house better today which adds to your legacy." Then, Jake McGrady stepped up.
He said that he drank four cups of coffee in two and a half hours. Durant proceeded to slam the book on him. The superstar said, "That's not enough. Legacy points deducted."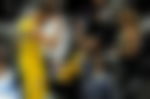 The man has been on a roll on Twitter since his legacy was put under the scanner. He has seemingly been feeling jolly amid the trade rumors surrounding him.
ADVERTISEMENT
Article continues below this ad
The Brooklyn Nets have set a high price for Kevin Durant
Kevin Durant won't be traded so easily by the Brooklyn Nets. His preferred destinations were the Phoenix Suns and the Miami Heat. The Suns' package wasn't considered to be enough by the Brooklyn Nets. With DeAndre Ayton supposedly going to the Indiana Pacers, the chances of the franchise getting Kevin Durant have become lower.
The Miami Heat will probably have to give up Bam Adebayo and other noted players to get Durant. The Toronto Raptors too were named among those teams but they won't give away Rookie of the Year Scottie Barnes. There was word of the Golden State Warriors being interested, but there hasn't been any confirmation of that yet. The Warriors had won two successive NBA titles with Durant.
ADVERTISEMENT
Article continues below this ad
Watch this Story: 'I Felt Small'- Serena Williams and Daughter Olympia Meet NBA Superstar Giannis Antetokounmpo
Which team will gut their assets for the 34-year-old? After the Rudy Gobert trade, things have become just a little bit more expensive for the other teams.