'That's Playoff Energy': Luka Doncic and NBA Players React to Trae Young and Hawks Upsetting Knicks in Game 1
Published 05/23/2021, 10:23 PM EDT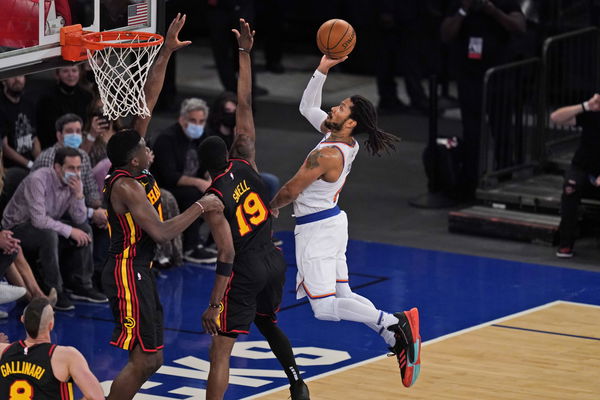 ---
---
New York was a different city on Sunday night because their favorite franchise was in the playoffs for the first time in seven years. But as fate would have it, the 15000 fans cheering and breaking the roof did all of that only to see the Knicks losing. The Hawks won the game 107-105 to take a 1-0 lead over the favorites.
ADVERTISEMENT
Article continues below this ad
From the very beginning, it was a Trae Young and John Collins show which later saw the help come from elsewhere. It was certainly not a result that NY city asked for, but it was still the best way to welcome the playoffs in the Eastern Conference. 
Mavericks' Luka Doncic and a plethora of NBA players reacted
ADVERTISEMENT
Article continues below this ad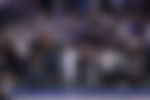 The Knicks' starting line-up was a no show as they could combine only 41 points against 76 of the Hawks. If not for the 27-point heroics of Alec Burks, the Knicks anyway did not have a shot at winning game 1. Nevertheless, their bench stood to the occasion and performed good enough to steal a victory if not for the final minute debacle. 
Twitter was already going bonkers with fans around the world enjoying the electrifying atmosphere at the iconic MSG. Then, Luka Doncic's endorsement of Burks and Magic Johnson's happiness over the fans coming back took over the site. Take a look at the tweets from major NBA players –
While the Knicks' Tom Thibodeau would not be happy with the night, Adam Silver must be sitting somewhere, enjoying the show with a glass of wine. This match-up between the Knicks and the Hawks blew life into the playoffs.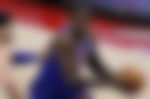 How did the Knicks lose it in the end?
ADVERTISEMENT
Article continues below this ad
First and foremost, the starter in guard Elfrid Payton failed to impress yet again, and Tom had to pull him out after him going scoreless. Then, they had star Julius Randle struggling from the field, scoring just 26.1% of his attempts.
Yet, their bench contributed heavily and added 64 points, led by Alec Burks and Derrick Rose. However, the clutch play from a first-time postseason player in Trae Young took everything away from them.
Thanks to a floating jump shot from Derrick, the game was 105 points apiece until the last 9 seconds. However, a similar jump shot from Trae with under a second remaining sealed the victory for the Hawks. The Knicks used their remaining timeout to gain an important possession but nothing that could help.
ADVERTISEMENT
Article continues below this ad
Do you see the Knicks winning the next game from here? If yes, help us know what they must change in their strategy.