'That's Shaq': Dwyane Wade and Gilbert Arenas Justify Shaquille O'Neal's Controversial Statements About Other Players
Published 02/15/2021, 5:30 AM EST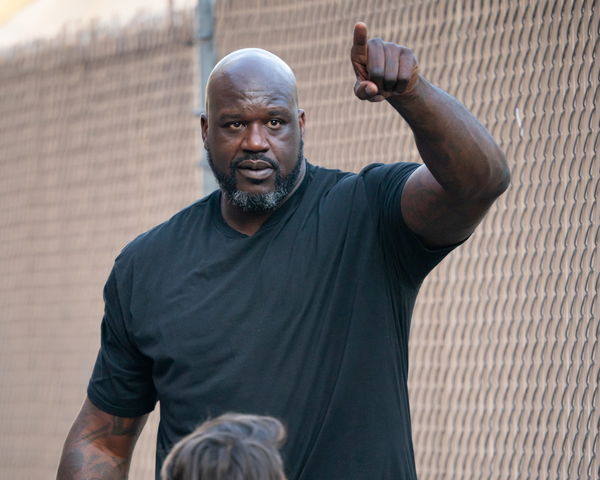 ---
---
While Shaquille O'Neal had a knack for the game of basketball, unfortunately for some players, he also developed a knack for being on TV. He may be one of the best players to grace the basketball court with his presence, but in today's media, he is also one of the most entertaining NBA analysts.
ADVERTISEMENT
Article continues below this ad
Plenty of players end up going on TV after they retire from active competition, and the nature of the job requires them to comment upon contemporary stars. Unfortunately, the fans of the aforementioned stars often take offense to criticism and label these legends as 'haters.'
Shaq, who has never refrained from speaking his mind, also gets criticized for being too harsh on modern-day players. However, Dwyane Wade and Gilbert Arenas have a different opinion on the matter.
ADVERTISEMENT
Article continues below this ad
Dwyane Wade believes being critical is part of the job
On 'No Chill with Gilbert Arenas', Dwyane Wade explained how Shaq opened up his mind to different things. It was Shaq, who, apart from playing, was also on commercials and different media platforms. If it wasn't for Shaq, Wade wouldn't know what to do next.
When Wade was about to retire, he revealed that he never wanted to do TV. He believed that TV paints one as a hater, which he didn't want.
"I was like, 'I don't want to do TV. I won't become a hater.' I always had this perception that when you get on TV, you become a hater."
Eventually, Wade did come on TV and now he feels differently. He stated, "When you get on TV, and now that I am, all your job is to talk about what you see."
He explained this through Draymond and Charles Barkley's example. In this case, Charles criticized Draymond, and the latter did not like it.
"It's kind of our job to sit back and watch all play. And if I watch Draymond play, and Draymond got 0 points, 1 rebound, 2 assists, it's my job to come on TV and talk about that. But it depends on how it is delivered. It can come off as hating or not," he further explained.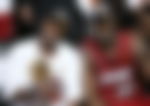 Shaquille O'Neal has a unique approach to motivating
Gilbert Arenas also chimed in with his opinion, supporting Wade. He said, "He comes from an era where the reverse psychology is how you push a player and that's Shaq."
Arenas also said that Shaq knew what the weight of his words was, which is why he did it and is still doing it.
He explained that if it was some other player, it wouldn't matter much. But because it is Shaquille O'Neal, it hits you and it makes the player want to do better.
Shaq's utter honesty has often attracted criticism. A few even believe that Shaq justifying his harsh comments as motivation is an easy way out.
ADVERTISEMENT
Article continues below this ad
And now, Arenas and Wade's perception has given everyone something to think about. Do you think Shaq is being unnecessarily harsh? Or is he right in being honest about players?
Read Also- What Was The Reason Behind The Infamous Shaquille O'Neal and Dwight Howard Feud?
ADVERTISEMENT
Article continues below this ad