Lebron James' Insane Body Transformation in Latest Photo Is Difficult to Believe for Even Long Time Fans
Published 05/07/2022, 2:29 PM EDT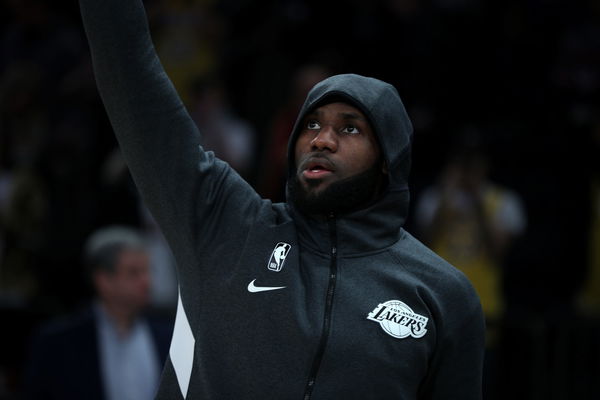 NBA players take breaks during the season, but not exactly short breaks in the offseason. Players mostly enjoy the offseason spending time with family and going on vacations. But for some, the loss they took in the previous season becomes a driving factor to push themselves and prepare for the next season.
LeBron James and the Lakers didn't see the playoffs this year. After a struggling season and a year full of criticism, some players seem to be back on track with their training. The offseason can be huge for some players. There are often guys who come out of the offseason improved, they do show out initially but might slow down after a while.
LeBron James looks jacked in the gym
ADVERTISEMENT
Article continues below this ad
It is the offseason for some of the guys, the time when players step their game up while the contenders battle it out in the playoffs. LeBron James has another season left in his Lakers contract and will try to get his team on track from the start of the next season. James' latest image on Twitter shocked fans as he looked jacked.
That's what goats do

— Imagine Having A Limit (@NoLimitsRiq) May 6, 2022
LeGod gonna make them remember

— COOCHINY (@Coochiny) May 6, 2022
prepare yourselves for another very common historic lebron year

— LeGOAT🐐🐐🐐🐐 (@xoq_o) May 6, 2022
He's averaging 50 next season

— david🏂 (@driippydavid) May 6, 2022
Let's be honest all the greats MJ, Mamba, and Lebron know if you want to be the best, you keep training, for every day you take off there is someone else training to be better than you

— Christopher Brock (@ToldDTruth) May 6, 2022
This MF a always gonna be jacked no matter what, GOAT

— Valentin Turchetti (@ValentinTurche1) May 6, 2022
LeBron weighs 250 pounds, standing at 6'9. He is not 250 by weight but looks like 250 pounds of pure muscle. Considering his game style and physicality, LeBron dominates in the post. Being big and strong, LeBron relies not only on physicality, but his skill level in post-ups is amazing. James has put in the work after playing his last game a little over a month ago. A European player is a great example of what an offseason grind can do to an athlete.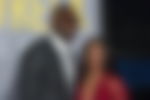 ADVERTISEMENT
Article continues below this ad
The Unicorn had put on muscle to get ready for his return
Kristaps Porzingis had suffered an ACL tear in the 2017-18 season. He didn't play the following season as he was out recovering and training for his return. KP was traded to the Mavs where he maximized his skill and size. He reportedly had put on 16-17 pounds and was looking jacked. Not only that, but playing alongside Luka Doncic, he went off that season, averaging 20 points and 9 rebounds.
ADVERTISEMENT
Article continues below this ad
While his numbers were not exactly better than his previous season's stats, he was indeed playing with a young and talented scorer and had recovered from an ACL injury. He has set himself as an example of how proper training and recovery can do wonders for players out there.
WATCH THIS STORY: Dwayne Johnson Turns Up the Heat With LeBron James in Unearthed Photo