'That's Where My Heart Will Always Be'- John Wall Reveals the Impact of Washington Wizards
Published 01/05/2021, 4:00 PM CST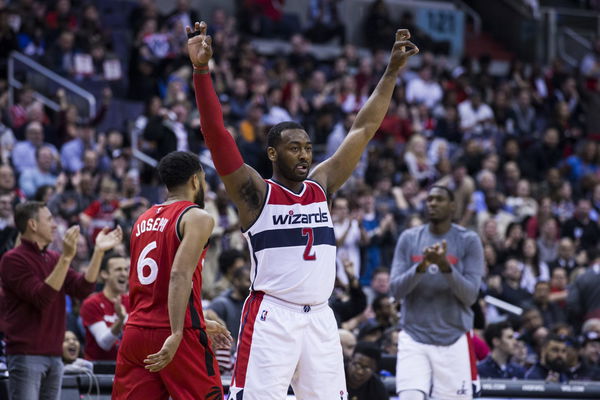 ---
---
The 2020 offseason certainly gave the fans a few exciting moves to cheer about. The most captivating trade was between the Washington Wizards and the Houston Rockets, and there's hardly any introduction needed for the players involved. 
ADVERTISEMENT
Article continues below this ad
Russell Westbrook was sent to the Wizards, while John Wall had to bid adieu to his beloved city of Washington. He took up the challenge to open up a new chapter in his life, but never will the point guard forget the memories he created at the Capital One Arena.
Washington Wizards will always remain 
ADVERTISEMENT
Article continues below this ad
The Wizards jumped on Wall and used their #1 overall pick and selected him in the 2010 NBA Draft. It all started there for the talented point guard, but his journey in Washington didn't come to the happiest of endings. 
The disappointing part about his trade was that Wall never got to play for the Wizards after recovering from his injuries. He last played a game in Washington's colors on December 26th, 2018, after which a ruptured Achilles tendon effectively shelved him.
Hence, he was asked to reflect on how hard it was to leave the Washington Wizards after a decade, to which Wall replied, "It was tough, very tough. That's where my heart will always be, that's like my second home.
"Being in DC for ten years, doing so much for the community, breaking the records – they watch me grow from a young boy to a man."
"They'll always have my love and my support there in the city and I'll continue to do the stuff I was doing even when I'm not there," Wall told Shams Charania. 
John Wall played a total of 573 games for the Washington Wizards, in which he averaged 19.0 points and 9.2 assists per game!  
Wall opens up on recovery struggles
John Wall is pleased about making a grand comeback to the league, after performing well in his first couple of games for Houston. The Wall-Harden combo is yet to reach its optimal level, but they're two of the best guards in the league. 
For the Rockets to put the trust in Wall and trade him for Westbrook is a massive indicator that the North Carolina native has still got his spark. To prove them right, he came out and averaged 25.0 points, 5.0 rebounds, and 7.5 assists in his first 2 games for the Rockets.
ADVERTISEMENT
Article continues below this ad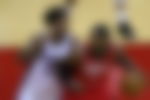 "I just put a lot of hard work and dedication to get myself back to this day," Wall said in a press conference. "This is a good win for me. I can't ask for a better start for me to be 2 and 0 in my first two games playing and being with a great organization."
The Houston Rockets are on a losing form at the moment, and things need to change for the franchise. They have the talent on paper, but the victories are yet to fly in. DeMarcus Cousins is the missing piece as he's yet to adapt as a starter in his competitive position.
ADVERTISEMENT
Article continues below this ad
Can John Wall and James Harden lead Houston to a deep playoff run in their first year together? Let us know your comments below!