NBA Basketball News: 'The Centerpiece' – Gilbert Arenas Explains Why LeBron James Needs Anthony Davis To Win the NBA Championship
Published 05/07/2021, 12:00 PM EDT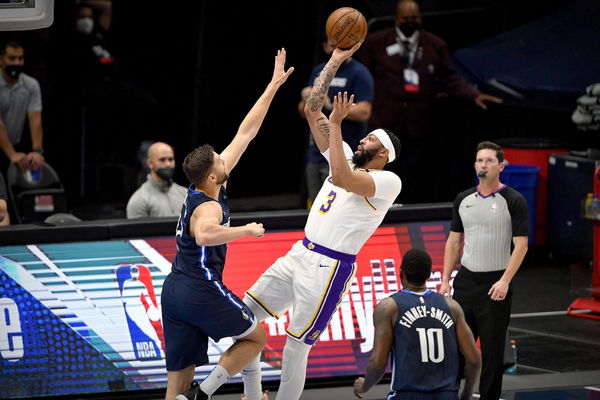 ---
---
Anthony Davis made his return to the Los Angeles Lakers very recently. Davis had suffered a calf strain earlier in the season that ruled him out for months. His absence was a major loss for the Lakers, who struggled without him. What made things worse was LeBron James' injury, but the Lakers are hopeful that they can still contend in the playoffs. One former NBA star explains why Davis will be the key for their title win.
ADVERTISEMENT
Article continues below this ad
Anthony Davis has great versatility
Former NBA All-Star Gilbert Arenas explained why Anthony Davis is crucial for the Los Angeles Lakers' success. Arenas explained that Davis is a unicorn, who can do everything at his level, despite his big frame. His skill set is varied for a player of his profile. His versatility also allows players like LeBron James to excel according to their own strengths. Davis and James complement each other's games very well.
ADVERTISEMENT
Article continues below this ad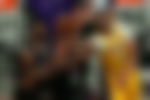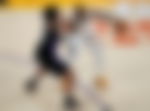 Arenas said, "He can shoot the outside shot, he can dribble. He can play the dunker spot, he can post up, he can play iso basketball. So you have an all-around offensive juggernaut. And there's a reason you can put LeBron, Kuzma, with him, and he can intertwine – 'Are you guys going to be posting up, I'll send (from) the three-point line. LeBron, you want to be out? I'll be in the post.'"
AD needs to become the central figure in LA
Arenas added that Davis' well-rounded skillset gives the Lakers more freedom and options on the court. Davis can play at several different positions, and guard opposition players of any position as well. However, Davis needs to further grow into his role as the leader of the Los Angeles Lakers. Arenas noted that Davis is getting there, with the greater understanding that he's showing with his play.
ADVERTISEMENT
Article continues below this ad
Arenas said, "So you have a guy who can interchange and interlock in different positions. That keeps your flexibility wide open because of a player who can (play) multiple positions… Winning with AD as the centerpiece, you know he's growing into that role… He's understanding that – with me hitting great shots, I still have to make great passes, I still have to make great decisions with the ball in my hand."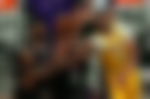 ADVERTISEMENT
Article continues below this ad
Can Anthony Davis lead the Los Angeles Lakers to an NBA title again? He just suffered another injury during the Lakers' loss to the Clippers. There is no information about how severe the injury is, but the hope is that he can be fit in time for the next game.