The Chris Paul Effect: Unique Stat Proves How CP3 Led Hornets, Clippers, Rockets, Thunder, and Suns to Success
Published 05/24/2021, 6:30 AM EDT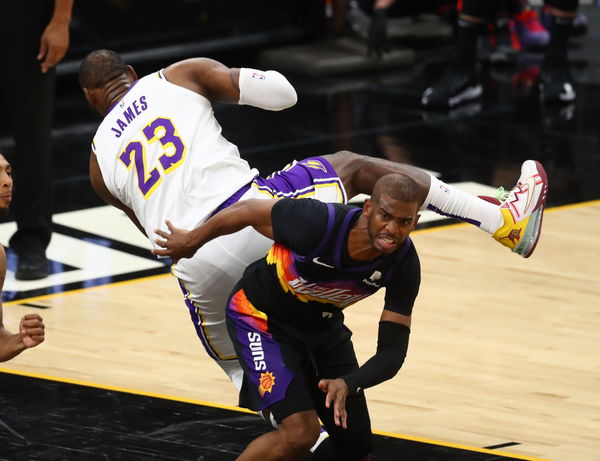 ---
---
If there is one team that has seen the biggest jump from where it was last season to now, it's the Phoenix Suns. From being the tenth seeded team last season, they are now the second-seeded star-studded team. Is this just a coincidence? Not at all. Where there is Chris Paul, everything happens for a reason.
ADVERTISEMENT
Article continues below this ad
The Chris Paul effect is real
From entering the league to now, the CP3 effect has always been evident. And it has only made his case for being one of the best players in the league, stronger.
ADVERTISEMENT
Article continues below this ad
Every team that he has been a part of has improved drastically with his presence. From the Charlotte Hornets, LA Clippers, Houston Rockets, Oklahoma City Thunder, and now the Suns, Paul has proven his worth over and over again.
And it's not that he takes time in establishing his dominance. Stats have shown that the winning percentage of each team has seen a huge jump as soon as he plays the first season with them.
Now, the veteran superstar is making the Phoenix Suns a playoff contender that teams in the Western Conference are looking out for. Along with him, Devin Booker and DeAndre Ayton are having peak career years. His ability to elevate any team he comes to is a proven fact now.
A walk down memory lane
Drafted by the Charlotte Hornets, his impact came into notice in no time. From being a team with the second-worst record, he improved their record to 38-44 in his first season itself.
In fact, he was even awarded the Rookie of the Year for his incredible contributions. For the next few seasons, Charlotte saw playoff appearances, and that is where it all began.
Joining forces with DeAndre Jordan and Blake Griffin in the LA Clippers did not turn out as expected. However, he found himself as the league's leader in assists for two years and led in steals for four.
When traded off to the Houston Rockets, Paul and James Harden, together led the franchise to an unbelievable 65-17 record. They became a feared championship contender and met the Warriors in the conference finals.
However, Paul's hamstring injury had the Rockets down a star. Losing that series makes one wonder, what could have been if Chris was healthy?
ADVERTISEMENT
Article continues below this ad
Finally, coming to the OKC, he helped them with a great run in the regular season. With a plethora of young stars around him, Paul played the veteran with the hungry players and made stars like Shai Gilgeous-Alexander and Dennis Schroder.
They even forced a game 7 against Houston last season but were kicked out after. The Suns clearly saw what his presence means in the roster and brought him in.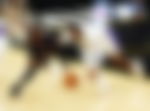 This was probably the best decision they ever made and look where it got them. Do you think the Suns have the potential to give CP3 the title he has deserved all this while?
ADVERTISEMENT
Article continues below this ad