The Fall of Toronto Raptors and Their Deep Concerns with the Struggling Pascal Siakam
Published 01/03/2021, 1:00 AM EST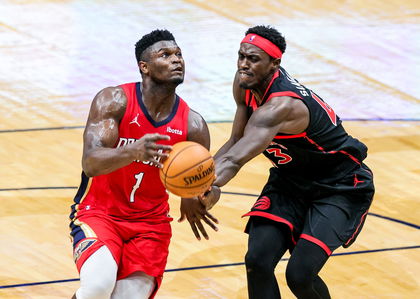 ---
---
When the Toronto Raptors met the New Orleans Pelicans in their 5th regular-season game, they were the third-worst EC team battling against the 3rd best. The Raptors were desperately in need of a W, but the Pelicans denied them victory in the very last minute.
ADVERTISEMENT
Article continues below this ad
The Raptors have qualified for the playoffs each time in the past seven seasons. But this time around, they are 1-4 already and looking every bit rusty. Surprisingly, their only victory came against the Knicks, and that too in a game where the power forward Pascal Siakam was benched as a disciplinary measure.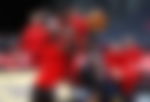 Toronto Raptors' issues with Pascal Siakam
ADVERTISEMENT
Article continues below this ad
Their main guy Siakam is everything but efficient in this season. Pascal has the capability to work the roles of bishop, Knight, and rook, all together. But he is looking like an ordinary pawn as far as his shooting efficacy is concerned. In the first three games, he averaged as low as 39.3% from the field. In all of those games, the Raptors blew away their double-digit lead and eventually lost.
About benching the star in that game, head coach Nick Nurse safely called it an "internal matter". However, it definitely had something to do with him walking on during the Sixers' game with 25.6 seconds still to go. Whatever be the case, things are certainly not working out well for the franchise.
The team has also struggled with missing free throws among other areas. OG Anunoby is yet another matter of concern for the unit, as his three-point shooting has been on the weaker side. With Kyle Lowry and Fred VanVleet performing well, they will need other players like OG and Siakam to contribute effectively.
Where is Siakam the most needed?
The passing skills of Siakam have shown signs of struggle as he is turning over double his career average. Even during the recent game against the Pelicans, he was turned over thrice with a +/- of -16 (team's worst). Coach Nick said about him in the post-game interview, "he struggled, there was no doubt about it."
ADVERTISEMENT
Article continues below this ad
All said, he is still a very dangerous player who has struggled with his form since the Orlando bubble. He boasts a wingspan of 7'3" and is feared for his defensive ability, quickness, and consistent scoring.
He averaged a career-high 22.9 points in the last season. His 2018-19 playoff performance helped the Raptors close the year with a championship. 
The franchise is forced to play in Tampa Bay, and that is also a change they're dealing with. So, for now, one can only hope that Siakam along with other players can find that ability to handle pressure and get back on the leading lines.
ADVERTISEMENT
Article continues below this ad
Read also – Toronto Raptors Posts An Most Embarrassing Record After Blowing Away Double-Digit Lead Against Sixers