'The Greatest Thing Michael Jordan has Ever Done': LeBron James Worshipper Takes a Sarcastic Dig at Jordan's Playoffs Record
Published 12/31/2020, 1:27 AM EST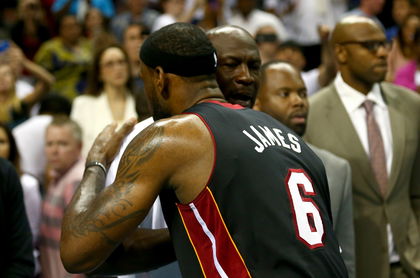 ---
---
There is nothing more intense for a fan than a good old sports debate, especially when it comes down to vouching for their favorite player or team. One that ruffles a few feathers among the NBA fanatics is the Michael Jordan vs LeBron James 'GOAT' Debate.
ADVERTISEMENT
Article continues below this ad
There is nobody in television history that breathes life into this debate better than Skip Bayless and Shannon Sharpe. The Undisputed pair was at it yet again on the occasion of King James' 36th birthday.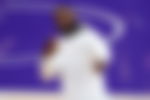 Shannon, a certified LeBron worshipper, defended his Bron's Finals record by taking shots at MJ. Pointing out that MJ's early career 1st round exits masks his flawless 6-0 record in the NBA finals, Shannon said:
ADVERTISEMENT
Article continues below this ad
"The greatest thing that Michael Jordan has ever done is that he got knocked out before he got to the finals. So he has no blemishes on his resume. So, in other words, people have convinced themselves it is better to lose in the 1st round, get swept in the 1st round than make it to the NBA Finals and lose. Because that's what Michael did… My guy has never ever tasted what is like to go 1,2,3 Cancun after the first round of the playoffs! Your guy knows what it is like 3 times."
But is LeBron James better than Michael Jordan?
First of all, it is unfair to compare stats and trophies from two different eras, as the competition and the challenges each of them faced were not the same. However, one can judge their greatness by the impact they had during their respective tenures.
ADVERTISEMENT
Article continues below this ad
The Chicago Bulls legend had an unparalleled impact in the NBA. Not only was he the best player of his time, his celebrity stature was also unparalleled. And as part of the 'Dream Team', he helped bring a more mass audience to his game. Meanwhile, the LA Lakers' forward capitalized on that impact. He was arguably the most hyped player while being drafted into the NBA. Since he was under pressure right from his rookie season, one can sympathize with his poorer finals record as he could never develop the clutch gene that Michael had.
ADVERTISEMENT
Article continues below this ad
Hence, Bron's claim on the greatest player of all-time title is without much conviction. The very fact that most critics call MJ the 'GOAT' even in the modern social media age and not LBJ is a testament to this.