"Come on Basketball Gods Don't Do This": Nets Fans Stressed as Kevin Durant Set to Have MRIs Ahead of Injury Woes
Published 01/16/2022, 9:00 AM EST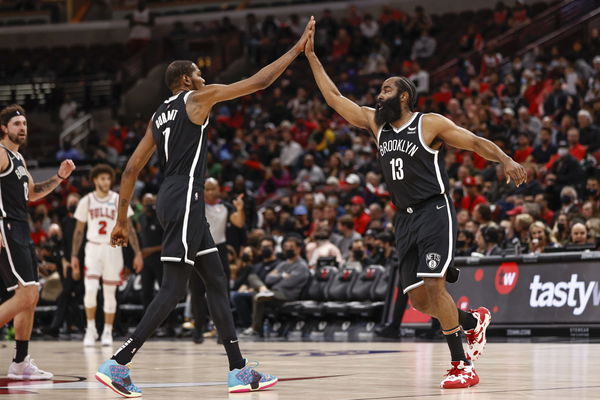 Kevin Durant of the Brooklyn Nets suffered a left knee injury in the second quarter of Saturday's game against the New Orleans Pelicans. As the Nets defeated the Pelicans 120-105 at the end of the game, there was some relaxation for the Brooklyn fans.
Seeing their best player in this situation, however, made the fans fearful. Nevertheless, the team confirmed that it was a sprain since it happened with 5:44 remaining in the second quarter. During a collision between Herb Jones and Bruce Brown, the Nets' Bruce Brown ended up falling backward near Durant's knee causing him the injury. The Nets coach Steve Nash talked about Durant's condition and said that he would undergo an MRI on Sunday morning.
ADVERTISEMENT
Article continues below this ad
Kevin Durant, the Brooklyn Nets forward, will have an MRI on Sunday morning
Against Pelicans, Durant managed to get 12 points in 12 minutes before walking out of the game at the mid-point of the fourth quarter, with a limp. Nash discussed Durant's left knee injury after the game by saying: "Of course, it would be tough to lose him," Nash added. "No one wants to see that and we'll obviously hope for the best outcome, but regardless of the outcome we have to continue to work, build and grow and get better and compete."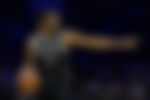 As a result of Durant's injury, NBA Twitter gathered and showed huge support to the Nets and Durant.
Nets say Kevin Durant is out for the rest of the game with a left knee sprain.

— Tim Bontemps (@TimBontemps) January 16, 2022
The league needs KD. hope it's nothing serious 🙏🙏

— Thierno (@thiernoBarryX) January 16, 2022
Even though the injury didn't appear to be that severe, it raises the question of whether he will travel to Cleveland with the team for its game against The Cleveland Cavaliers on Monday. As a result of the COVID situation as well as the injuries that the team players are facing at this midpoint of the championship, the Nets have shaken to some degree.
James Harden explained this with this statement: "We've been a resilient group all year since I've been here," Harden said. "… Guys got to step up. It's simple. Obviously, you know how great of a player KD is and what he brings to the table each and every night consistently. So, guys got to step up and fill that role and just continue to compete."
ADVERTISEMENT
Article continues below this ad
Seeing the team fall apart, especially at this point, is making it hard to focus on the game, but when you look at their performance, there's no doubt they are one of the best teams in the league.
ADVERTISEMENT
Article continues below this ad
WATCH: Most heated Player-Coach moments in the NBA
Let us know what you think about the Nets situation and Durant's injury.