The Milwaukee Bucks' Clean Sweep Has Everyone Wondering What Went Wrong With the Miami Heat
Published 05/30/2021, 12:07 AM EDT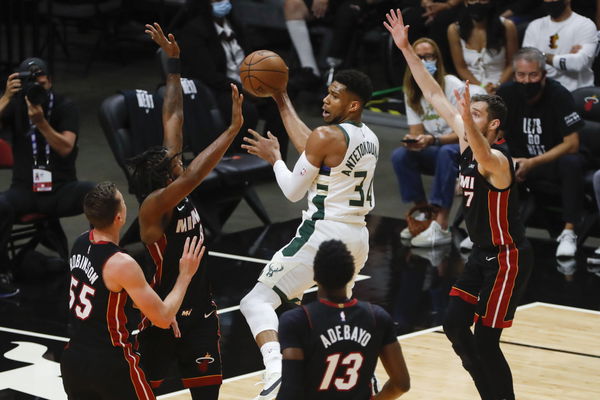 The Milwaukee Bucks pulled off what every team hopes for in the playoffs, a clean sweep. The Miami Heat have been kicked out of the playoffs in the first round of the playoffs. Nobody can say that this was surprising because the Heat has struggled a lot this season.
They just weren't the team that we saw racing to the Conference Finals last season with ease. And the Bucks took full advantage of that to extract their revenge for being eliminated by them last season. So, what went wrong with Miami Heat?
How Miami Heat messed up: From Injuries to a lifeless offense
ADVERTISEMENT
Article continues below this ad
The Miami Heat constantly struggled in their 2020-21 campaign. In fact, booking a playoff berth was an uphill battle for them with their top players plagued by inconsistency.
In fact, their season itself started off with a 7-14 record, which wasn't easy to come back from.
With most teams battling from so many injuries and Covid-19, the Heat weren't immune to it either. They had their heart and soul, Jimmy Butler, miss 12 of their first 18 games. Moreover, Avery Bradley, the man they had brought in to tighten their defense, missed the first 10 games as well.
Not only that, but the young superstar that won hearts last season, Tyler Herro, also didn't take part in 7 games because of neck spasms. Then, Bam Adebayo's knee injury made him very inconsistent, which left Erik Spoelstra with hardly a fighting squad.
This is a team known to excel on the offense. But this season, they had an unenthusiastic attitude that had them standing as one of the worst offensive rebounding side.
They averaged just 8.0 offensive boards per game, with only the Warriors being worse than them.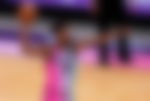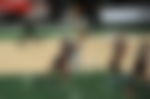 Milwaukee Bucks finish the series in four games
As the Heat went head to head with the dominant Milwaukee Bucks in this final game, the result was a foregone conclusion for many fans.
However, the final outcome wasn't clear until the game reached the last few minutes. The Heat tried all they could to rally back but the Bucks' punches hit too hard for them to get up.
Despite starting off with all guns blazing, Miami Heat had lost its intensity in the second half. The Bucks' trio, Giannis Antetokounmpo, Jrue Holiday, and Khris Middleton showcased some great performances.
In fact, Giannis finished the night with a historic triple-double performance. With his 10 points, 12 rebounds, and 15 assists, he became the third player in franchise history to record a triple-double in the postseason.
Along with that, Brook Lopez showed complete dominance over Bam Adebayo, with Bobby Portis and Bryn Forbes dropping threes during pivotal moments.
The Heat's foul trouble did not help their case either. Coach Spoelstra had to bench players, which made victory for them more complicated.
Bam, Duncan Robinson, Trevor Ariza, and Goran Dragic were all players with 3 fouls each. Robinson's foul came with the most consequence because that had Miami Heat lacking in shooting and spacing.
This is only the second time Miami Heat has lost a 4-0 series. The first time was in 2007 in the first round against the Chicago Bulls.
ADVERTISEMENT
Article continues below this ad
The Heat now have time to sit back and look where they went wrong. Will we see a better Miami Heat team next time they step on the court?
WATCH THIS STORY: Chris Paul, Russell Westbrook, and Other Offseason Trades That Have Proved to be a Blessing in Disguise
ADVERTISEMENT
Article continues below this ad