The Money Effect: How Draymond Green Transformed Golden State Warriors Upon Returning
Published 01/11/2021, 11:34 AM EST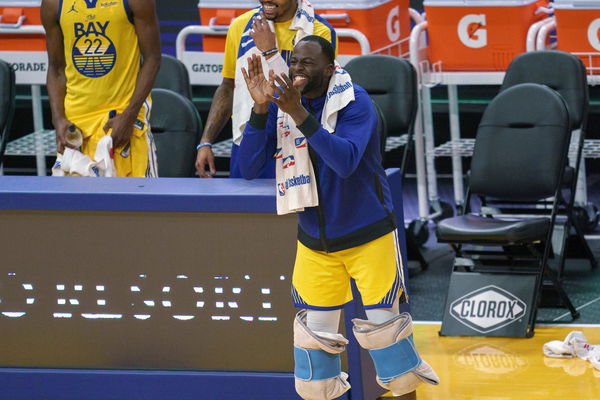 ---
---
The Golden State Warriors looked doomed for another disappointing season. With the injury to Klay Thompson sidelining him for the season, many people predicted doom and gloom for the Warriors. The critics were justified with GSW having a very slow start to the season. However, one return changed the team-up.
ADVERTISEMENT
Article continues below this ad
Draymond Green returned from an injury and the Warriors have gone 4-2 since. They look well-positioned to make a playoff push once again. However, Green's numbers do not do his impact any justice. He is averaging a paltry four points on horrible 30% field goal efficiency. However, that isn't what Green does.
ADVERTISEMENT
Article continues below this ad
Green was never a player that could put up big numbers. However, the former Defensive Player of the Year is one of the most intelligent players on the court. He is in the right place at the right time and is a genuine floor general. He commands the respect of his teammates, who listen to Draymond, especially on the court for a defensive position.
So what exactly is the impact that Draymond Green has on this team?
Golden State Warriors rallying behind their leader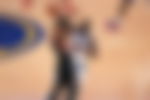 Steph Curry is the best player on the team by a mile. There are a lot of players that can be considered better in terms of their production. However, Draymond isn't there to stuff the stat sheet. His game awareness helps all players around him be better.
Green isn't an explosive athlete which have given him his limitations offensively. But his ability to read the flor and send his teammates to the right spots on the floor. Steph is the best player, but Green functions as the genuine captain.
ADVERTISEMENT
Article continues below this ad
Any team without its leader struggles. While mostly the best player on teams is also the leader, the Warriors aren't like that. Many former Warriors and young Warriors have credited Draymond for being the definition of a team-player. Intangibles are where championships are won and lost, and the mind that Green has for the game of basketball has enabled his success.
ADVERTISEMENT
Article continues below this ad
In a year where they will be tested, Green's leadership is what will help the team stay steady through tough times or slumps. He isn't a three-time champion by being lucky.