"The Next Michael Jordan" and $224 Million Worth All-Star Are Out of Reach for a Kevin Durant Trade With the Nets, Claim Sources
Published 07/04/2022, 7:30 AM EDT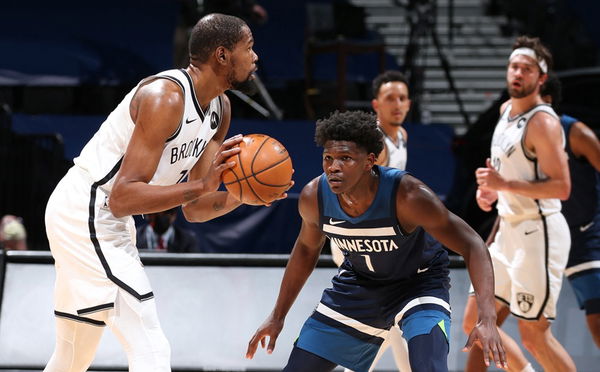 As the Kevin Durant trade saga lingers on, the Minnesota Timberwolves have made it clear that their two franchise players are out of reach. The Brooklyn Nets were interested in acquiring either Anthony Edwards or Karl-Anthony Towns in a potential KD trade. According to reports, the Timberwolves have decided to keep both of them instead of going for Durant.
The Timberwolves recently acquired All-Star center, Rudy Gobert via a trade with the Utah Jazz. They needed a defensive presence in the paint and who better than the three-time Defensive Player of the Year. Due to this, they haven't pushed hard for acquiring Durant. While KD would provide them a chance to compete for a championship straight away, the future with Edwards and Towns looks promising.
ADVERTISEMENT
Article continues below this ad
Karl-Anthony Towns signed a supermax extension for four years worth $224 million a few days ago. This deal will make him one of the best-paid players in the league. Towns had a great season as he was selected as an All-Star for the third time in his career.
On the other hand, Anthony Edwards has already made waves around the league as the "next Michael Jordan". He had an excellent second season in the NBA as the Minnesota Timberwolves reached the playoffs just for the second time in 18 years. Edwards has electrified crowds with his dunking and his stock only seems to be getting higher.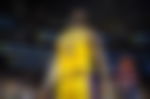 It seems understandable why the Timberwolves would not be interested in giving either of their superstars away. They are on the rise and they will be hoping the acquisition of Rudy Gobert from the Utah Jazz will help them make a deep run in the postseason.
The Kevin Durant trade saga
ADVERTISEMENT
Article continues below this ad
Kevin Durant asked for a trade just before the start of free agency. Many potential suitors have since reportedly called the Brooklyn Nets enquiring about the 12-time All-Star. The Nets have been firm with everyone stating they need a historic haul in return for the disgruntled superstar.
While many teams, such as the Timberwolves, have backed off after the Nets' demands, there is still a huge market available for Durant. According to reports, more than half the league wants Durant. The two-time Finals MVP will definitely make any team he lands on better. The Phoenix Suns and the Miami Heat are currently the favorites to get KD.
ADVERTISEMENT
Article continues below this ad
WATCH THIS STORY: 5 times LeBron James proved he's better than Kevin Durant
Where do you think Durant will end up? Who has the best assets to give to Brooklyn in a trade? Let us know in the comments.