"The Whole Team Should Be Traded": Days After Openly Criticizing James Harden, Former NBA All-Star Leaves Twitter in a Frenzy With Exit Rumors
Published 01/20/2023, 11:16 PM EST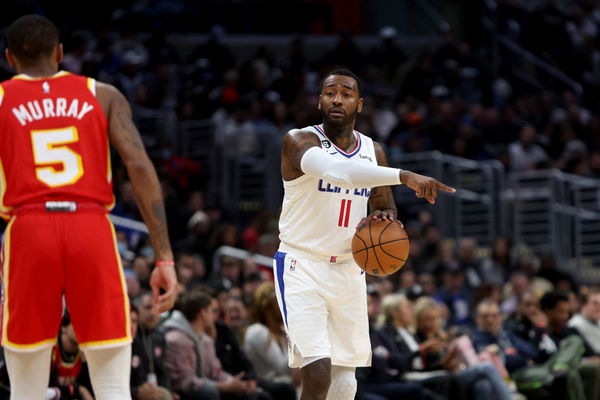 The Los Angeles Clippers are far from where their expectations are this season. With constant injuries keeping their star players out of rotation, the Clippers haven't been able to string together a long series of winning games. The team has a 23-24 record so far and is in 8th place on the Western Conference table. Which may be leading some of its players to reconsider their time and role with the team. 
John Wall is in his first year with the Clippers. He was brought over from the Houston Rockets where Wall arguably never clicked with the franchise. 
A new destination for John Wall
ADVERTISEMENT
Article continues below this ad
With the trade deadline approaching, many teams in the league are looking to shake up their roster. The Chicago Bulls, the Atlanta Hawks, and the Los Angeles Lakers are some of the few teams that have made headlines recently.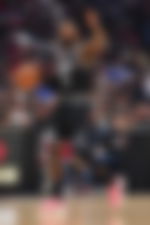 Now the Clippers have reportedly decided to include former All-Star John Wall in trade discussions. However, fans think that is not enough and are urging for a more drastic change than that.
One fan tweeted, "The whole Team should be traded."
Here are some more reactions from NBA Twitter:
The clippers need a true point guard they should try to get Russell Westbrook he would be a perfect fit PG13 had a career year when he was with Westbrook finished 3rd In mvp voting clippers have a bunch of shooters so the lane will be wide open

— DAZZ@215 (@dazzdillinger76) January 20, 2023
Clippers always looking to improve for no reason

— 🎗NBA•Fan🎗 (@Prime_LeBron23) January 20, 2023
I'm a little surprised there aren't a lot of bites on Wall. His per 36 minutes stats are nearly identical to "6MOTY candidate" Westbrook's per 36 minute stats. Except, wall is $40 million dollars cheaper

— Red Mamba (@Purpl3andGold) January 21, 2023
Nobody getting traded this year unfortunately. Everyone wants the Gobert package for their mid players.

— Kenny Smith's Knees (@KennyKnees) January 20, 2023
Fans are speculating about what trade would be perfect for Wall, one that not only benefits the team but also Wall as a player.
What conspired between Wall and James Harden?
ADVERTISEMENT
Article continues below this ad
John Wall was once one of the top point guards in the league. He was considered the fastest point guard during his time with the Washington Wizards, but after his trade to the Houston Rockets, Wall hasn't been able to find his footing.
Watch This Story – John Wall-Bradley Beal, LeBron James-Kyrie Irving, and other NBA brotherhood moments
He also mentioned that he did not feel welcomed in Houston. Wall had texted James Harden, who was the centerpiece of the franchise back then. However, Harden was apparently leaving for Atlanta the same day Wall's plane landed in Houston. 
ADVERTISEMENT
Article continues below this ad
The two seemingly never got off to the right start in Houston.
What team should John Wall be traded to? Let us know what you think in the comments section down below.