'Their Michael Jordan': Former Lakers' Star Reveals Why Kobe Bryant Sneaker Brand Could've Topped the Charts
Published 12/31/2020, 2:41 AM EST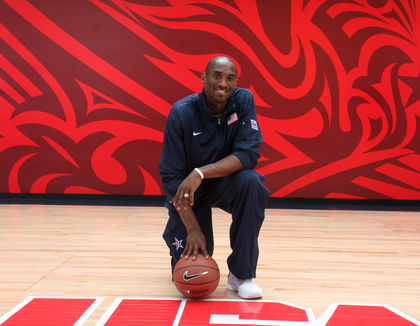 ---
---
Kobe Bryant was undoubtedly one of the most bankable athletes ever. For his sponsors, he was a revenue-generating machine. Adidas was the very first brand to understand his value and put their bucks on his name. He entered the NBA as an Adidas athlete and played in their EQT Elevation and KB8 models.
ADVERTISEMENT
Article continues below this ad
In 2003, Nike offered him a $40 million 4-year deal, which he could not turn down. It was in Nike's Zoom Kobe 1 that Kobe scored a monumental 81 points. However, recent news surprised the sneaker world when an American VC revealed that Kobe wanted out of the Nike deal. Later, a noteworthy comment from a former Laker followed this revelation.
Former teammate of Kobe Bryant has something important to say 
ADVERTISEMENT
Article continues below this ad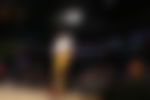 Cedric Cellabos was in his third season with the Los Angeles Lakers when Kobe entered the franchise. He played only 8 games in the 1996-97 season but got hold of the charismatic personality of a young Kobe. Recently, he backed the idea of Kobe pondering upon launching his own brand last year. 
The 51-YO star confidently exclaimed, "A lot of people would have [gone] with him in whatever venture he went to. Just because they grew, and he was their Michael Jordan. You see how many players wear his shoes now in the game. They are a drop item; they have a new Kobe shoe coming out just like Jordan's. People will rush to it and try to grab it, and I'm not sure if he is second on the notch of desirable shoes, but he has to be at least top five." 
The Black Mamba shoe line would have been a massive hit. Kobe's name was already involved with so many verticals that he had his following well beyond the field of sports. 
What are the chances that The Black Mamba's brand could have been a Top 5 sneaker brand?
ADVERTISEMENT
Article continues below this ad
As per entrepreneur Shervin Pishevar, the 5-time NBA Champion was not happy with how Nike managed his signed shoe line. Still, Nike sold out everything related to Kobe within two days after his sad demise. That was the kind of following and attachment Kobe enjoyed with his genuine fans. 
Many players like Jamal Murray, PJ Tucker, Kyrie Irving, Montrezl Harrell, Devin Booker, Anthony Davis, and Luka Doncic have been seen wearing the Kobe Bryant brand. It is only obvious that his own sneaker brand would have become a tough competition to Air Jordan and all the other signed offerings. 
ADVERTISEMENT
Article continues below this ad