Luka Doncic and Co. May Spoil LeBron James' Party With Huge $200M Trade Steal: REPORT
Published 12/27/2022, 3:30 PM EST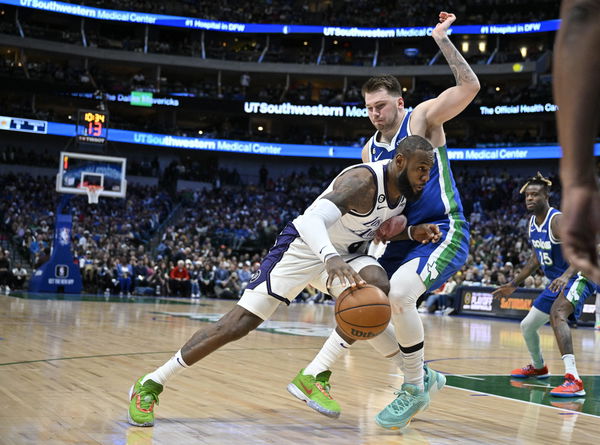 Anthony Davis going down has put an added layer of pressure on the Los Angeles Lakers front office. While Lebron James continues to produce at a high level, with no real help around, James has struggled to keep the purple and gold team floating. In a glimmer of hope for the Laker nation, rumors sparked about them possibly roping in a $215 million superstar. Unfortunately, it seems their position might be challenged by franchises who have proved themselves as title contenders, Luka Doncic and the Dallas Mavericks.
With the trade deadline fast approaching, the Lakers have looked around the league to make a potentially season-saving move. To their delight, one superstar reportedly wishes to play for the 17-time champions. The Chicago Bulls' dynamic scorer, Zach Lavine knows all corners in LA. The 27-year-old donned a UCLA jersey before kickstarting his NBA story. With Chicago in the midst of an upsetting season, it looks like the star wants out.
ADVERTISEMENT
Article continues below this ad
The news looked bright and relieving for the Lakers. However, another organization reportedly has its eyes set on the All-Star. Notably, Mark Cuban may play his move to bring in Zach Lavine to partner up with Luka Doncic.
The Lakers might lose Zach Lavine to Luka Doncic
Doncic and the Mavericks rank 6th among the Western Conference teams. However, the only reason they have asserted a place in the playoff picture is due to one man's brilliance, Doncic. The three-time All-Star has exploded into a different zone this season, averaging 33.6/8.7/ 8.8 so far. The Slovenian wizard has to go all out almost every time they step on the floor to get the job done. With the 23-year-old playing out of his mind, the front office might look to pair him up with LaVine to avoid wasting a historic season.
According to Tim MacMahon, several faces in the Mavericks organizations are "fans" of the Bulls All-Star. While on the Lowe Post podcast, he said, "I just know that there are fans of him that hold prominent positions within the Mavericks. Again, I'm not sitting here and telling you there's some great consensus. I think there's enough fans of him where I wouldn't totally rule it out."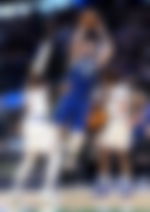 Since signing his $215 million extension with Chicago last season, Zach LaVine is seeing the franchise crumble. Injuries have kept him from playing to his full potential as well. However, slowly getting back to an All-Star level, the 27-year-old has scored over 20 points in each of his last five games.
ADVERTISEMENT
Article continues below this ad
A pairing with a magical playmaker such as Doncic might bring out the best in LaVine, given his reliable three-point shot. A career 38.4% shooter, Doncic would give him open looks more than often. Moreover, LaVine is more than capable of scoring off isolations with his quick change in pace and inhuman athletic ability.
Watch This Story: Amid a Rumoured Selling Spree, The Most Valuable NBA Franchises Including the Warriors and Lakers
ADVERTISEMENT
Article continues below this ad
However, in the background, the Los Angeles Lakers will now have to act quickly. If they hesitate for even a moment, the Mavericks might swoop away their potential campaign saver.
Which organization do you think will be a better fit for Zach LaVine? Let us know your views in the comments below.