'There is No Kevin Durant': Draymond Green Admits Golden State Warriors Struggling to Face Reality
Published 12/28/2020, 7:11 AM EST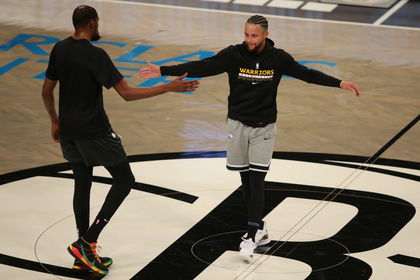 ---
---
After a shaky start to the season, the Golden State Warriors finally emerged victorious in a thrilling game against the Bulls. Warriors won by just a single point with a game-winning dagger by guard Damion Lee.
ADVERTISEMENT
Article continues below this ad
Besides this stunning game-winner from Lee, Steph Curry had a phenomenal game. He ended the game with 36 points while shooting 33.3% from the 3-pt line. However, Andrew Wiggins and Kelly Oubre Jr. are still struggling to find their touch. Once the two get back in form, the Warriors will have a lethal offensive unit.
Draymond Green breaks down the elite offense of Golden State Warriors during the championship era
ADVERTISEMENT
Article continues below this ad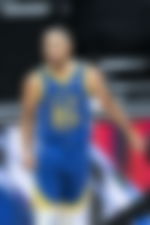 Green, who is still sidelined due to injury troubles, revealed his take on the organization's offense. He talked about how their offense needs to be adjusted as their roster has been through some major changes.
"We have to figure out what we have to do different. Because the reality is there is no Klay Thompson, there is no Kevin Durant, there is no Shaun Livingston or Andre Iguodala… You know everyone would always like point to us 4 but… you know all the guys that have come through here, throughout that 5-year period, where we were really at the top. Those guys were extremely important to what we were able to do."
During that 5 year dominant period, the Warriors had a terrific supporting cast. Players like Shaun Livingston, Andre Iguodala or Andrew Bogut, if they weren't there the team might not have performed at the same level that they did.
"I have come to the realization that those guys are longer here and some things may have to change. So figuring out what those changes are, while trying to stay true to who we are, is the challenge."
Draymond Green on the Warriors' offense: "We have to figure out what we have to do different."

Extended soundbite here. Thought he broke it down pretty well. pic.twitter.com/7gFgPE8OLI

— Anthony Slater (@anthonyVslater) December 28, 2020
ADVERTISEMENT
Article continues below this ad
Can the Warriors once again dominate the league?
Green broke down the team's offense pretty well. Until the 2018-19 NBA season, the Warriors had a plethora of options to rely on, even when their superstars were having a bad game. But now, they have relatively fewer players who can take that role.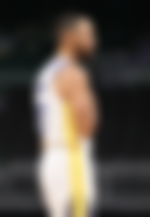 Once they build the perfect team chemistry and their new players figure out their roles, the Dubs might return to the same level that made fans fall in love with the franchise. But as of now, their offense seems broken, and is something to look back on prior to their next fixtures.
ADVERTISEMENT
Article continues below this ad