"There's a Real Person in There, Believe It or Not": NFL Legend on How Michael Jordan Was Different With 'The Boys' Than His Media Perception
Published 02/09/2022, 1:30 PM EST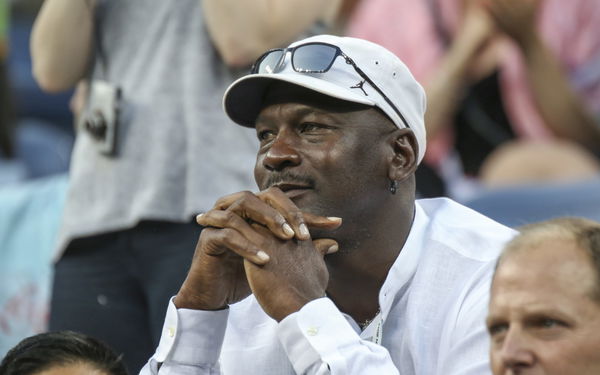 Over the years, former NBA star Michael Jordan has earned himself tons of praise. Often regarded as the messiah of the league, he has made a name for himself both on and off the court. So much so that, Jordan is known by sportsmen all around the world, be it NBA players or not. Recently, NFL legend Boomer Esiason lauded the humane side of MJ.
WATCH THIS STORY: James Harden Trade Rumors: What Do We Know Till Now?
Starring in basketball but highly regarded all around the globe, Michael Jordan inspired millions of young players in the sport. With six NBA titles, he is among the most decorated athletes in the history of the league. The 14-time All-star had his way around the court, and is arguably one of the most physically destructive players to date. The perfect rags to riches story, MJ took the league by storm during his younger days. In no time, he became an icon.
ADVERTISEMENT
Article continues below this ad
NFL legend Boomer Esiason praises Michael Jordan for being a 'real person'
Speaking of sporting legends, former NFL player Boomer Esiason is right up there. A 4-time Pro Bowl winner, Esiason was also the league's MVP in 1988. A Cincinnati Bengals veteran, Boomer is currently working as a sports analyst. And in a recent interview, the former quarterback made some revelations about Bulls legend Jordan.
ADVERTISEMENT
Article continues below this ad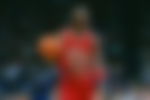 Ever since ex-teammate Scottie Pippen's outrage, 'His Airness' has been in the thick of action. However, Boomer's recent statements don't really support Scottie. Speaking on the Boomer & Gio podcast, he summed up Jordan's personality within a minute.
"The one thing I'll say about Michael Jordan is from being on bus rides with athletes, and understanding how things work, I mean, I'm sure he drove some people crazy. There's no question about that. But man he is a lot of fun," said Boomer. He later continued, "Whether he's flipping coins with the security guards and security guards are making fun of him, and then him making fun of security guards. There's a real person in there, believe it or not."
ADVERTISEMENT
Article continues below this ad
This isn't the first time we're hearing about Michael Jordan's irreplaceable character. And most definitely not the last time. Where does he stand in your GOAT rankings? Comment below.