'There's Nothing About This Injury…': Doctor Dismisses LeBron James Comments on Never Getting Back to 100%
Published 05/02/2021, 6:00 AM EDT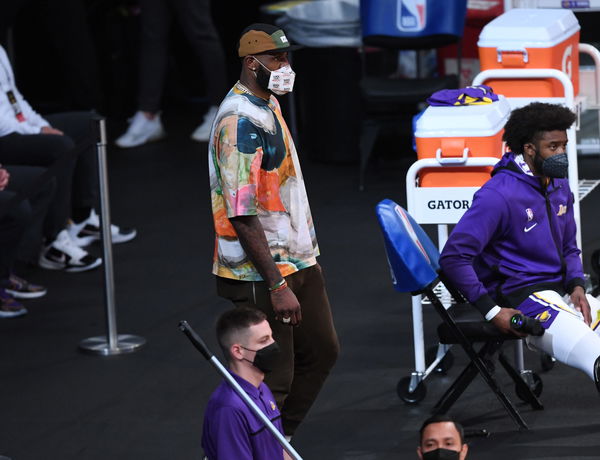 ---
---
LeBron James made his long-awaited comeback from a severe ankle injury this weekend. After a month away, James played against the Sacramento Kings but wasn't able to push the Lakers to victory. Regardless of the result, the Lakers will be glad to have LeBron James back in the team. With LeBron and Anthony Davis back, the Lakers will feel confident about their chances in the playoffs.
ADVERTISEMENT
Article continues below this ad
Will LeBron James recover 100% from the injury?
However, LeBron James made some interesting comments after the loss to the Kings. He said that he would never get back to 100% after his injury. Dr. Brian Sutterer, a physical injury expert, reacted to James' comments. He was confused by James' comments, whether it was with regards to the injury healing, or him returning to the level of play he had prior to the high ankle sprain.
ADVERTISEMENT
Article continues below this ad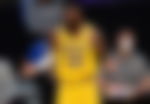 "You have to remember that this is the first big injury that LeBron has had to go through in his career. It's the first time he's had to go through rehabbing going through an absence like this. Now I would hope that LeBron's mindset is more so that he won't return to the playing level that he was at before his injury rather than he doesn't think the injury will ever heal." 
Should LeBron worry about his ankle?
Sutterer added that there is no reason James' injury won't fully heal. While an ankle sprain is a severe injury, it isn't on the same level as an Achilles or ACL tear, which significantly changes the constitution of a player's body. Sutterer is of the opinion that despite it being a high ankle sprain, which is more severe than a low ankle sprain, James has little to worry about the injury fully healing itself in time.
ADVERTISEMENT
Article continues below this ad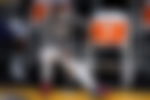 "There's no logical reason for me to think that LeBron has this mindset that he's never going to get back to a 100% in terms of healing this injury… This isn't something like an Achilles rupture or an ACL tear or major surgery that drastically alters his body in some significant way… There's nothing about this injury that made me think there is a decent chance it won't 100% heal."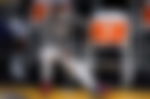 ADVERTISEMENT
Article continues below this ad
Will LeBron James be able to make a full recovery? James has shown that he is one of the most durable athletes in history. So his injury will recover in due time. However, do not expect him to continue putting up the same numbers he did prior to his injury, as the injury does affect his athleticism.