"They Call Themselves Christians.. This Is How We Treat People?": Brittney Griner Haters Given an Earful by Former Coach
Published 11/04/2022, 1:10 PM EDT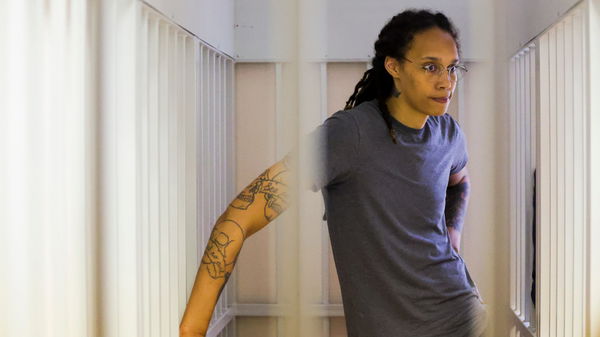 Controversial WNBA star Brittney Griner has been on the news for quite some time now. After her arrest in Russia earlier this year, she has been a part of major debates across the world. While some feel that she should serve her sentence, some feel the officials should bring her back to the United States of America.
Online hate is something Griner is accustomed to. Ever since her days at Baylor University, Griner has been quite open about the way she is. This has garnered a lot of hate towards her from different sections of society.
ADVERTISEMENT
Article continues below this ad
Lashing out at her haters, WNBA coach James Wade recently touched upon the subject of Griner's detention. Wade coached Griner while she played the WNBA offseason in Russia representing UMMC Ekaterinberg.
Wade said, "I just feel sorry for a lot of people who, I mean, they call themselves Christians and they said this is a Christian society, but this is how we treat people? It's disheartening that it's like that because I see the comments and I take note of what people say."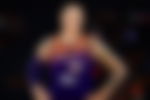 Incidentally, Griner was arrested on charges of possession of illegal drugs while she was on her way to join the Russian team. She has played the WNBA offseason in Russia for quite some time now. Low salaries in the WNBA force numerous athletes like Griner to take their talents abroad.
Unlike Wade, a former coach of Brittney Griner held back on answering initially
Phoenix Mercury star Brittney Griner was already one of the top prospects in the country while she played for the Baylor Bears. However, she had some problems with the officials and the coaching staff.
Kim Mulkey, her coach at Baylor University, had numerous heated arguments with Griner. A few weeks ago, a journalist pointed out that Mulkey had stayed rather quiet about the whole Griner situation and asked her to comment. She abruptly replied, that she won't open up on the issue. Later on, Mulkey clarified that she wishes the best for Griner and is praying for her safe return.
ADVERTISEMENT
Article continues below this ad
Despite all their problems off-court, Brittney Griner and Mulkey enjoyed numerous successes at Baylor. This includes a 40-0 record in Griner's junior year where she won the AP Player of the Year and the Wade Trophy Player of the Year.
WATCH THIS STORY: Did WNBA star Brittney Griner date 7-ft Lakers center, Anthony Davis?
ADVERTISEMENT
Article continues below this ad
What are your thoughts on the Brittney Griner situation? Let us know in the comments down below.
Edited By: Satagni Sikder