'They Don't Put Fear': Shaquille O'Neal Explains How the Lakers are at a Disadvantage Against Phoenix Suns
Published 05/24/2021, 6:00 AM EDT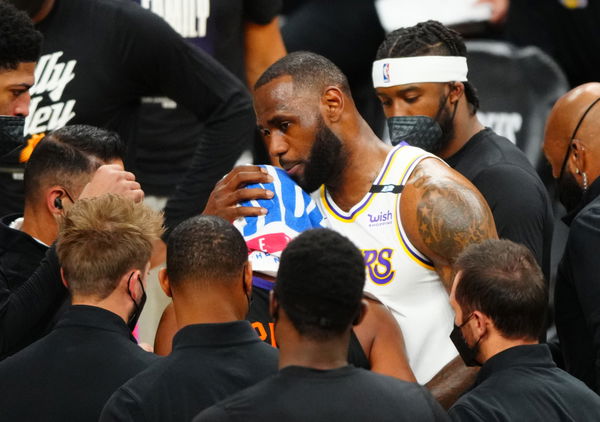 ---
---
Last year, the Lakers had started their playoff campaign with a 93-100 loss against Damian Lillard's Blazers. And this season, they delivered an almost identical poor offensive performance against the Suns to lose the game 90-99. However, it will not be a cakewalk for them to still make this a 4-1 series as they did in round 1 last year.
ADVERTISEMENT
Article continues below this ad
The Lake Show appeared under-confident against the #2 seed, and it reflected in their poor shot selection. This was against the narrative that had earlier put the Lakers as a clear favorite and counted out Suns as an unfortunate side. If anything, the Suns will now be much more assertive as they step into game 2 against the stalwarts. 
What must concern the Lakers ahead of their remaining games?
ADVERTISEMENT
Article continues below this ad
In a recent interview, Charles Barkley completely discarded the Lakers' chances at winning the western conference. Moreover, Shaquille O'Neal, who almost always speaks opposite of Charles, seemed to agree with him. 
The former 3x champion with the Lakers praised the WC toppers and said, "One thing about the West, especially Utah and Phoenix. When you're battling for the top spot, that just tells me that you know how to be consistent. You know how to do the right thing, you know how to make the right plays." 
One must not forget that the Suns were on a three-game win streak when the regular season closed. Plus, they were just one game away from clinching the conference, having defeated the Jazz on all the occasions this year. 
So, they're brimming with self assurance, and that's what Shaq noted when he claimed, "the disadvantage for the Lakers is, they don't put fear in the Phoenix Suns. Everybody's saying, okay, two guys are back, we're the underdogs and Phoenix guys are okay. We're #2 and we're the underdogs, we're not scared. We're gonna play our game and if DeAndre can play like this every night, it's gonna be tough for the Lakers to win."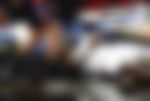 What should they do to make a comeback?
The Lakers were playing Game 1 against tiredness, a 12000 capacity away crowd, and also their own offensive shortcomings. The heated debate between Alex Caruso, Montrezl Harrell, and Cameron Payne was just a hint towards how grueling this series would roll out. So, the Lakers better get their self-belief back and go full throttle if they're to win.
The men in golden & purple can't miss 11 FTs and nine layups to later claim victory over a team that's more efficient. So, an All-Star player like Anthony Davis must take it on himself to deal with double-teaming and scare off the opponents.
ADVERTISEMENT
Article continues below this ad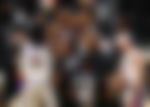 Plus, LeBron James must seek some inspiration from Steph Curry and take the control of the scoring part. If he can see that none of his teammates are having a decent night from the field, he must not waste possessions by passing the ball.
Last but not least, Kyle Kuzma and Dennis Schroder are required to take more shots, or else, the Suns would eat them whole with youngsters like DeAndre Ayton and Mikal Bridges.
ADVERTISEMENT
Article continues below this ad
What else must the Lakers do? Help us know your opinion in the comments below.