"They Put Their Business on the Street": Miami Legend Dwyane Wade and Wife Gabrielle Union Dragged Over Influential Lifestyle by Hollywood Actor
Published 01/23/2023, 8:10 AM EST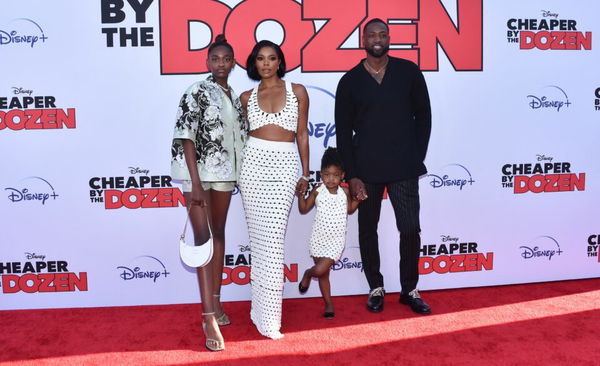 Back in 2020, Rapper Boosie BadAzz made some comments that made many on the internet erupt, and many reactions followed. Specifically, his comments were about Dwyane Wade and Gabrielle Union's decision to support their transgender daughter. The comments he shared didn't seem to be in their favor. In response, Union also spoke up and shared her thoughts. 
Many celebrities weighed in, some supporting them and others criticizing them. Recently, the altercation between Union and the rapper was brought up by TK Kirkland in an interview. In response to his remarks, he reiterated that he would not get involved or pass statements on what Wade and Union were doing in their personal lives.
ADVERTISEMENT
Article continues below this ad
Moreover, Kirkland points out that Wade's family members are doing everything very publicly, so that they may influence others with their actions. He shared how the Wade family's efforts may have impacted someone else's decision-making.
TK Kirkland shared his perspective on the feud
According to a recent interview, Heat Legend Wade and his wife Union have been dragged over their influential lifestyle by Hollywood actors. "The only problem that I had with Gabrielle Union and her husband is that they put their business on the street. And I think that when you're an influencer there are some things that should be done quietly," said Kirkland.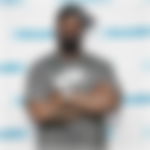 He further explained by mentioning, "that's your child do what the f*** you want to do with your kid, but when you start seeing how you can influence the rest of the world because believe me somebody made a decision based on what they did," Kirkland explained.
Rapper Boosie BadAzz and Gabrielle Union feud
ADVERTISEMENT
Article continues below this ad
After the comment he made regarding the couple's decision-making, On November 7, 2021, Union responded to the rapper's remarks. She spoke with Jemele Hill about how things were going with her daughter. Additionally, she sardonically apologized to the rapper.
Many stars have already reacted to the feud. Seemingly the feud may not be put to bed quickly, as there have been on-and-off comments from both sides and a resolution still seems unlikely.
ADVERTISEMENT
Article continues below this ad
WATCH THIS STORY: From Dwyane Wade to Anthony Davis: Best teammates of LeBron James in his NBA career
After seeing the reactions and the responses, who do you side with? Let us know in your thoughts in the comments below.
Edited By: Jayant Chhabra