"They Really Had to Grind it Out": Kelly Oubre Jr. Picks Michael Jordan and Kobe Bryant as the GOATs
Published 03/24/2021, 6:30 AM EDT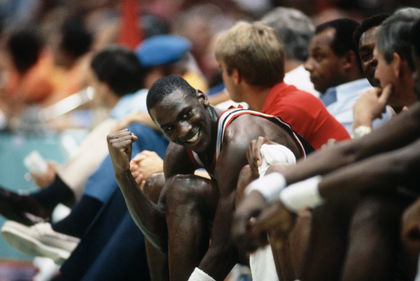 ---
---
The NBA community never gets tired of the GOAT debate. The most prevalent names in this argument remain the likes of LeBron James, Kobe Bryant and Michael Jordan.
ADVERTISEMENT
Article continues below this ad
Be it people comparing Michael Jordan's rings and impeccable scoring, Kobe's mastery two-way play or LeBron's extended prime and record-breaking all-round play, there is no doubting why three of these names have been a constant in the GOAT debate.
Kelly Oubre Jr. reveals why Michael Jordan & Kobe Bryant are GOATs
ADVERTISEMENT
Article continues below this ad
Warriors' new addition, Kelly Oubre Jr., recently made an appearance at the Complex Sports podcast. There, the 25-year-old opened up about why he considers Michael Jordan as the GOAT of NBA.
Oubre said, "Mike is obviously the GOAT, because of the simple fact that he just wouldn't deny whenever be denied. He played through a lot of injuries; he played through a lot of things people don't even know about and he got his championship rings in the shortest amount of time with the best winning percentage of going into the finals and taking over games, taking over a whole era."
The 6'7″ forward also explained why players like LeBron James from the modern NBA era should not be considered as the GOAT.
"I think the game today is a little bit more soft. To call anybody a GOAT nowadays is pretty much disrespectful to the hard earned awards and accolades that Mike and Kobe have won because they really had to grind it out and win it. People changed rules just to stop them."
While Oubre makes a great point of the league becoming less rugged, dismissing players like LeBron James or any other player from the modern NBA from the GOAT debate might be taking it too far.
Why LeBron James deserves to be in the GOAT debate
LeBron James has been playing the game of basketball for over 18 years now. In his time in the NBA, 'the King' has seen the game change tremendously. From playing in a rugged defense first league to explosive offense, LBJ has thrived in every setting.
ADVERTISEMENT
Article continues below this ad
His versatility and adaptability to the changes in the game have made him expendable. While most of the NBA players retire or regress massively by the age of 36, James has continued to dominate the league. Currently, he is averaging 25.4 points, 7.9 rebounds and 7.9 assists per game.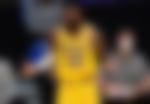 With Bron still in his prime, there is no stopping the number of accolades any time soon. He is in a great setting with the Lakers with a well-rounded supporting cast and a second superstar in Anthony Davis.
ADVERTISEMENT
Article continues below this ad
Given James' impeccable resume and his ever-increasing accolades, LBJ truly deserves to be in the ultimate GOAT conversations.