"They Want More Male Attendance, and for Us to Change Our Uniforms to 'Sleek and Sexy'..": WNBA Star Brittney Griner Once Called Out the Double Standards of "Tighter-Cut" Uniforms for Women
Published 08/29/2022, 8:00 AM EDT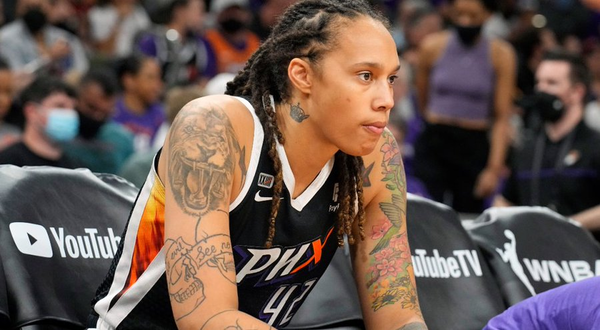 Women's basketball has flourished across the world in recent years, with more women participating in making it a profession for themselves. In addition, those familiar with the WNBA, probably know Brittney Griner, the 6-foot-8 Phoenix Mercury's star center. 
Especially when it comes to her performances in the WNBA, Griner has been scoring pretty well. As a rookie in 2013, she made the WNBA's all-time dunk record with two slams on the first play of a game. 
ADVERTISEMENT
Article continues below this ad
Since her basketball games have always been highlights worth watching, as well as endorsements and promoting brands all these years, she has made a name for herself. A Nike endorsee since 2013, she became the first openly gay woman to do so. 
More importantly, she was also a part of the development of an anti-bullying mobile app. Brittney Griner has undoubtedly influenced women to become active in basketball and sports in general.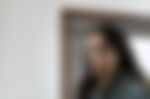 Through her memoir, 'In My Skin', co-written with Sue Hovey, she shared her story and reflected on the lessons she has learned so far. In her own words: "I didn't want to wait till the end of my career to tell my story." Griner has previously addressed the issues around women's basketball. During an interview, Griner criticized the double standards of women's "tighter-cut" uniforms. 
Brittney Griner discusses the WNBA's proposal to have tighter-fitting uniforms 
ADVERTISEMENT
Article continues below this ad
There was a huge buzz over tighter-cut uniforms when the WNBA first proposed them, and when Griner learned of this, she reacted as she was unsatisfied with the new idea. Back in 2014, she also shared her feelings about this in an interview with MotherJones.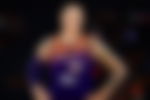 In her conversation, she talked about how she wants to feel comfortable on the basketball court and not be in a fashion show. "Short shorts are not for everybody. I'm not trying to wear capris, but I got a lot of leg. I need to cover it up a little bit. They want more male attendance, and for us to change our uniforms to "sleek and sexy" takes away from what we're trying to do on the court. I want you to come to watch my game, not the uniforms. If you wanna come just because we look sexy, then I really don't want you there." 
ADVERTISEMENT
Article continues below this ad
WATCH THIS STORY: 3 Times 395 Pound NBA Giant Shaquille ONeal Scared The Life Out Of Fans By Diving Head First Into The Crowd
We'd like to hear your thoughts on this, so please share them in the comments section below.