"They'd Come in Partying All Night, I Worked My Butt Off": NCAA Coach Exposes Charles Barkley's Lesser Known Stint
Published 03/12/2023, 4:15 PM EDT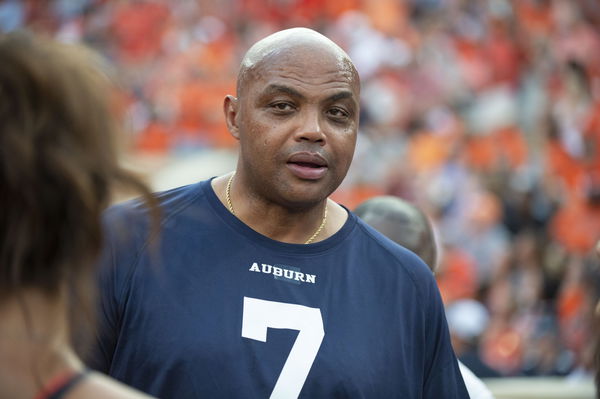 Charles Barkley is widely recognized as a former NBA superstar with a captivating personality both on and off the court. He is a well-known party-goer with a reputation for wild and unpredictable behavior. His quick wit and charming personality make him the life of the party. However, like many others who enjoy a good time, his nights out sometimes result in unexpected and wild consequences. One such instance occurred when Jay Wright shared his early memory of Charles Barkley.
Charles Barkley has always been famous for his love of partying and his larger-than-life personality. During the recent All-Star weekend in Utah, he noticed the lack of alcohol available and remarked that there wasn't enough flowing. 
Charles Barkley and his love for partying
ADVERTISEMENT
Article continues below this ad
Given his reputation for enjoying a good time, it is not surprising that he placed great importance on the presence of alcohol at a party. Although some people believe that it is possible to have fun without alcohol, Barkley is not one of them. He has long been known for his partying style and his affinity for alcohol, with many stories circulating about his wild nights out and unpredictable behavior.
Nonetheless, he remains a beloved figure among NBA fans, who appreciate his ability to let loose and enjoy himself. One such instance was noted in a recent episode of his steam room podcast.
Most recently coach Jay Wright joined Charles Barkley and Earnie Johnson in an episode of Steam room. Wright shared a memory of Barkley from their time coaching together, saying, "Charles would come for one hour in five days, they'd go out at night, and I'd be in the room doing the schedules for the next day. They'd come in partying all night, waking me up. They all had the greatest time. I worked my butt off for a week. That was my Charles Barkley memory of coaching together."
Barkley once passed out because of alcohol 
ADVERTISEMENT
Article continues below this ad
In one of his drinking stories, Barkley recounted an incident that left him passed out on his bed, a common scenario in many drunken stories. Barkley had previously shared stories of his heavy drinking, including an incident where he passed out after drinking gin with Navy SEALs at former governor Jesse Ventura's retirement party. 
Barkley stated on a podcast episode, "It was one of the most unpleasant experiences of my life. I woke up the next day at three o'clock, having missed my return flight home."
ADVERTISEMENT
Article continues below this ad
What are your thoughts about Barkley being a total party animal? Let us know in the comments down below. 
Watch this story: 5 times Charles Barkley and Shaquille O'Neal had heated fights on Inside The NBA
Edited By: Vineet Nandwana