'Thibs' Way or the Highway'- New York Knicks Guard Opens Up on Tom Thibodeau's Leadership Style
Published 01/06/2021, 2:39 PM EST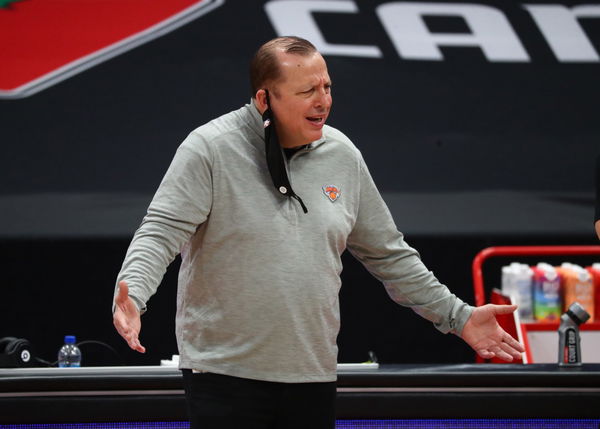 ---
---
The New York Knicks are defying everyone's expectations, proving to be a solid team so far. This is the start they required, and one can do nothing but hope for them to sustain their good run of form. How much credit does newly appointed Head Coach Tom Thibodeau get for the Knicks' bright start to the season? 
ADVERTISEMENT
Article continues below this ad
Not much, actually. The players have been receiving massive showers for their incredible performance, but Thibodeau is lying low and focusing on doing his job better. 
The well-reputed Head Coach took charge of the Knicks from 2020, and Austin Rivers mentioned how he sets a standard at the franchise. 
ADVERTISEMENT
Article continues below this ad
Rivers reveals how Thibodeau commands the New York Knicks players
Tom Thibodeau always has a smiling face for photographs, and one shouldn't be fooled by his looks. He's incredibly serious when it comes to coaching, and with a team like the Knicks, there's no time for tomfoolery. 
Austin Rivers, just like Thibodeau, joined the Knicks during 2020 and is set on helping New York revive from a major slump. The franchise went through the worst of times during the 2010s, and that called for a change. 
The new HC Tom Thibodeau is apparently quite firm with his players, and Austin Rivers casually mentioned how he runs the ship: 
"There's no negotiation. It's Thibs' way or the highway. If you want to play, you have to play his way. His way just means hard… Thibs is all about effort. Thibs has a respect factor," Rivers added.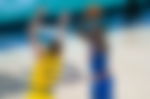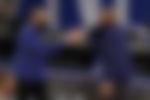 Thibodeau helped Rivers settle in after a tough start with the Knicks 
Austin Rivers missed out on the first 4 games for the Knicks due to a groin injury and didn't really have any time to settle in with his new teammates in New York.
However, the talented guard has so far been impressive and contributed 15 vital points in the Knicks' win against the Indiana Pacers recently. 
Rivers credits Thibodeau for offering patience in helping him ease into his role with the team. "[Thibodeau] just tells me to go play, because he knows I don't have any familiarity with anything yet in terms of the team and the sets," mentioned Rivers. 
ADVERTISEMENT
Article continues below this ad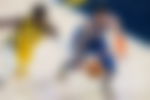 "He did a great job of walking me through it, being patient with me. I'm still learning. It sucks I didn't get any practices either. I haven't practiced with the team yet at all," he added. 
Watch This Story
Rivers is now suiting up for the franchise that his dad once played for. Doc Rivers spent 2 seasons with the Knicks from 1992 to 94, where he partnered with the legendary Patrick Ewing. 
ADVERTISEMENT
Article continues below this ad
Moreover, it was Doc who pushed his son Austin to join the Knicks. The former Boston Celtics coach had a chance to take his son with him to Philly, but advised against it and sent Austin to New York.