'Things Happened': James Harden Opens Up on Why He Left the Houston Rockets
Published 03/03/2021, 1:04 PM EST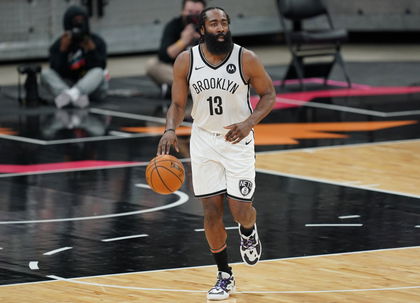 ---
---
For eight seasons, James Harden gave everything he had in him to try to win an NBA Championship with the Houston Rockets. But after last season's poor postseason run, the Beard finally decided it was time for him to move on.
ADVERTISEMENT
Article continues below this ad
In the 2020 offseason, Harden demanded a trade from the Rockets. Because of his sensational service to the club, the team agreed to that demand. A few weeks later, Harden was traded to the Brooklyn Nets.
This blockbuster trade resulted in giving birth to a super team in the NBA. While many doubted how this partnership between James Harden, Kyrie Irving, and Kevin Durant will pan out, it is doing wonders for them.
ADVERTISEMENT
Article continues below this ad
They are currently second in the East with a record of 23-12. For their next game, the Nets will face off against the Houston Rockets on Wednesday night.
James Harden on being a part of the Houston Rockets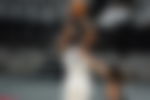 The upcoming matchup between the Rockets and Nets will mark Harden's return to the city of Houston for the first time since the trade. According to a report by ESPN, Harden said:
"I thought I would never leave that franchise. I thought I was going to be in Houston, obviously, for the rest of my career. Things happened. I've got different goals, and I've seen a different vision for myself and my career and my family."
ADVERTISEMENT
Article continues below this ad
Despite his goals being changed, Harden revealed that it didn't affect his feelings for the city of Houston.
"Like I said, it doesn't change the fact of how I feel about the city. But it just didn't go as well — as smooth — as I planned. The communication between myself and the front office got a little shaky. And now I look back at it and I see these other scenarios, other situations that are happening, specifically around other players that are in Houston, in different sports. And their transition is going very smooth and I would've hoped for mine to go that smooth, but it didn't. I am where I am now."
The Rockets have been nothing but respectful to Harden even after his stint with the team ended. It was recently revealed that the franchise will retire Harden's jersey as well.
ADVERTISEMENT
Article continues below this ad
Do you think James Harden will win the bout against his former team on Wednesday? Let us know your views in the comments section below.