'Think About It Every Second': Carmelo Anthony Discusses His Last Dance with the Lakers
Published 09/14/2021, 11:00 PM EDT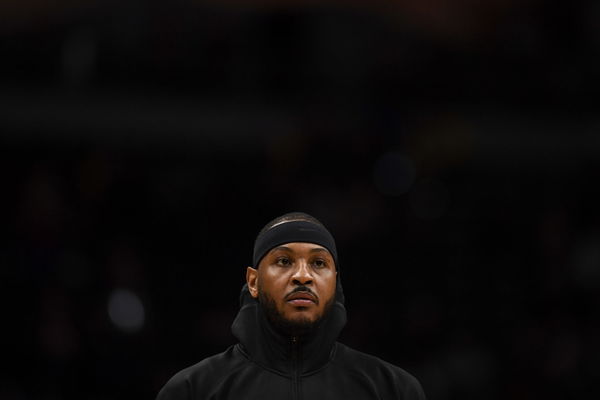 Trust is all it takes. How the Blazers showed faith in Carmelo Anthony when no one else did and that changed everything. Melo could not achieve a ring with the Blazers but they surely replenished his career. As a result, the man is now in the Lakers jersey.
On September 14, 2021, Carmelo released his 'therapeutic memoir' named Where Tomorrows Aren't Promised. In that, he discussed his fond memories with Kobe Bryant and LeBron James aparat from giving an intimate look inside his early life. And for the build-up towards its promotion, he revealed his vision.
ADVERTISEMENT
Article continues below this ad
Carmelo Anthony and his one last dance with the Lakers
In a recent interview with Chris Haynes, Carmelo Anthony reflected on his past and future. The 10x All-Star discussed everything from his relationship with Damian Lillard to the teams that wanted his services this summer. But the one thing that struck the most was his confidence in the Lakers.
The 37-YO expressed, "The only thing I don't have is a championship. I've won at every level." True, a collegiate national champion for Syracuse University, a 2012-13 scoring champion, and a well-round All-Star, Melo is a dream come true. But the one thing that's lacking from his resume is a ring.
In Melo's words, "[If I signed somewhere else], I had to really come to grips and say, 'If I walk away [from the game without a title], I'm cool.' Now that I'm with the Lakers, it's a must have. There's no question about it. We gotta get it. It's go time now. I gotta think about it every second of the day."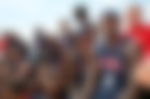 Why did he leave Portland and which other teams wanted him?
ADVERTISEMENT
Article continues below this ad
As a loyal team player, Carmelo Anthony was eyeing a third season with the Blazers. In his interview, he never once said that he ever saw the Blazers as a championship contender, but he definitely praised Dame. However, the Portland front office didn't show a genuine interest in the veteran and that called off his odds of staying.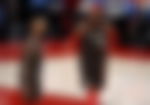 A great scorer from every corner of the floor, Melo then revealed the franchises other than the Lakers that were interested in him. He added, "New York was always there, always a story. I told my son when he made it to high school, I'd be there. Philly, I didn't get a chance to converse with Philly, but there was interest. New Orleans had interest."
ADVERTISEMENT
Article continues below this ad
Melo, as a bench leader, averaged a career-low, yet close to 14 points in his 18th season. He would be very satisfied with where he finally landed and it's now time for him to prove how much he deserved a title. Do you see him lifting the 2022 championship? Help us know in the comments section below.
Watch this story – The Weirdest Things Michael Jordan, Carmelo Anthony, and Other Star NBA Players Have Bought