"This is a Black Man in Memphis with $200,000,000": Former Lakers Starlet Crosses All Lines Just to Defend Ja Morant
Published 03/10/2023, 12:50 PM EST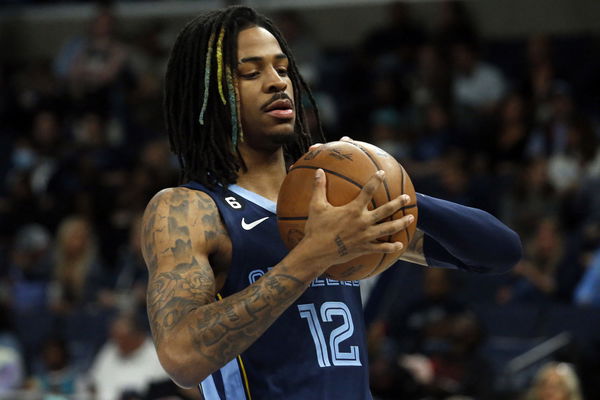 The Memphis Grizzlies initially announced that Ja Morant will miss at least two games after his off-court actions caused major controversy. Then the Grizzlies stated that the reigning NBA Most Improved Player will be on a hiatus indefinitely. Meanwhile, things have still not calmed down despite the Colorado police recently proclaiming that they did not find sufficient evidence to charge the high-flying guard. Amidst all this, a former Los Angeles Lakers star has taken a very bold stance to call out the vehement backlash that has ensued against the 23-year-old superstar.
Many familiar faces in the NBA like Shaquille O'Neal have called out Ja's actions in recent times. However, former #1 draft pick Kwame Brown has published some explosive takes against Morant's detractors, especially those from the Black community.
Kwame Brown undertakes bold stance in support of Ja Morant 
ADVERTISEMENT
Article continues below this ad
Kwame Brown talked about the whole controversy surrounding Ja Morant in the latest video of his YouTube channel Kwame Brown Bust Life. Brown has an unconventional way of recording his podcasts without showing his face in different places. And that was the case with the latest episode as well.
The 2001 McDonald's All-American stated that he can't wait for the return of Morant after his four-game suspension and dunk on an opponent. He hoped that the Memphis Grizzlies superstar hire a licensed security so that he does not have to worry about his safety. Meanwhile, he also pointed out the supposed malicious intentions of Morant's detractors.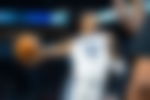 Brown addressed the disparate treatment of black and white athletes in the media. He said, "It's not like a white man having 200 million dollars. This is a black man in Memphis with 200 million dollars coming to him."
"And we know how we do us," the 41-year-old added, accusing Morant's African-American critics of trying to take him down.
The former Washington Wizards player stated that he agrees with NFL legend Shannon Sharpe saying that young stars should be corrected. However, he wanted to keep it in the community. Furthermore, he added that Sharpe went a bit too far with the labeling. He also criticized Skip Bayless for his comments about Morant.
ADVERTISEMENT
Article continues below this ad
Amidst criticism from many, Kwame Brown has chosen to stand with the two-time All-Star. However, he was not the first former NBA player to show support for Ja.
Paul Pierce voiced his support
Former NBA champion Paul Pierce recently shared his support for Ja Morant via social media. Similar to Kwame Brown, the Boston Celtics legend suggested that Morant could have had a gun for his own safety. Pierce then stated that he carried a gun ever since he was stabbed multiple times at a club.
ADVERTISEMENT
Article continues below this ad
WATCH THIS STORY – Top 10 Ja Morant dunks that display his unreal vertical and athleticism
Furthermore, The Truth also wondered what was the crime in Morant just flashing a gun. He added that it is something very common in the rap industry.
Edited By: Satagni Sikder