"This Is a Rookie At 17…. That's Your Comparison?": Giannis Antetokounmpo Left Former Teammate Stunned by Playing Like Kevin Durant From the Onset of His Career
Published 05/11/2022, 12:30 PM EDT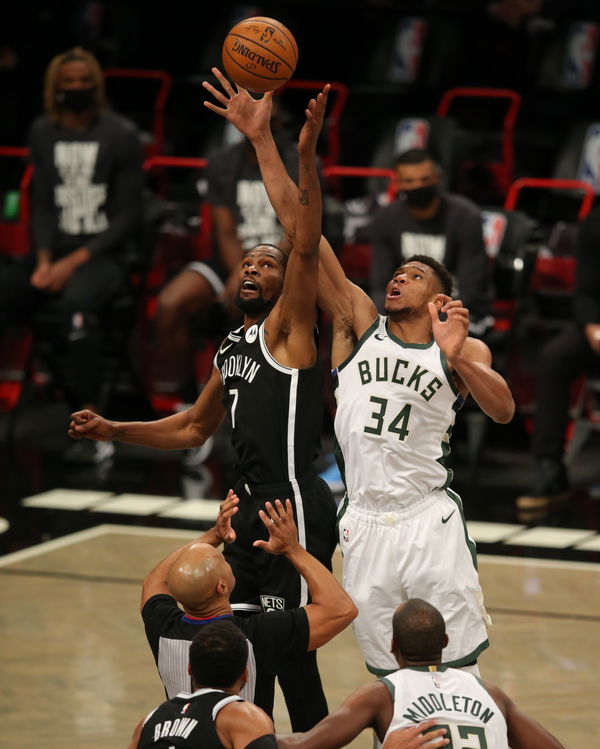 Giannis Antetokounmpo is a generational talent, but many didn't see that when he entered the NBA as a lanky young kid. But his teammate Larry Sanders said that he saw what Giannis could do and compared him to Kevin Durant. KD was the NBA MVP in 2014, which was the same year the Bucks drafted Giannis.
Larry Sanders sat down with Gilbert Arenas for his 'No chill with Gilbert Arenas' podcast. Larry Sanders was playing for the Milwaukee Bucks when Giannis was drafted. So he was asked whether he thought Giannis would be as good as he is at the moment. And without any delay, Larry said, "Hell yeah". So Arenas asked, "You have seen it!". Sanders said "The kid was impressive. I mean he was 17 man. You could see it. He had the talent like, it was just rare. Like, Kevin Durant was the only person that was doing you know you can say was like moving how he was moving at the time you know what I'm saying."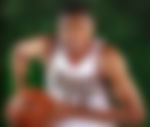 ADVERTISEMENT
Article continues below this ad
Sanders himself talked about questions that might arise from comparing a rookie with a superstar like Durant. He said that Giannis' game was unique and that he had a fun personality. Sanders said that Giannis was having fun whenever he was given the chance.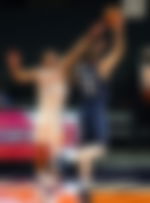 Giannis Antetokounmpo's emergence
The Milwaukee Bucks selected Giannis Antetokounmpo as the 15th overall pick in 2013. In his first year in the NBA, he averaged 6.8 points, 4.4 rebounds, and 1.9 assists in 77 games while playing 24.6 minutes per game.
In the next year, Giannis doubled his scoring average with improved minutes of 31.4 per game. He averaged 12.7 points, 6.7 rebounds, and 2.6 assists in 81 games. While he only started 23 games in his first season, he started 71 of 81 games in his second.
ADVERTISEMENT
Article continues below this ad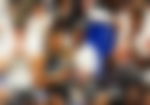 Giannis in his fourth season averaged 22.9 points, 8.8 rebounds, and 5.4 assists per game. 
If Larry Sanders or anyone else would have made the comparison between Giannis and KD during Giannis' early years, most fans would have laughed. Durant averaged 20 points in his rookie season and he won the Rookie of the Year award. 
ADVERTISEMENT
Article continues below this ad
WATCH THIS STORY – Shaquille ONeals Height compared with Latest Rival Rudy Gobert
But Giannis' development has been breathtaking. The lanky young kid was nowhere to be seen now. He gradually grew into his body as he put on some required weight. This has made him the most dominant player in the NBA today. While Kevin has one MVP award so far to his name, Giannis has two. And he also helped the Milwaukee Bucks to win their first title in almost fifty years.