"This Is Egregious": Kevin Durant Saved by "Statute of Limitations" as 'Snitch' Exposing His Actions on NBA Twitter Leaves Fans Exploding in Laughter
Published 01/19/2023, 12:15 AM EST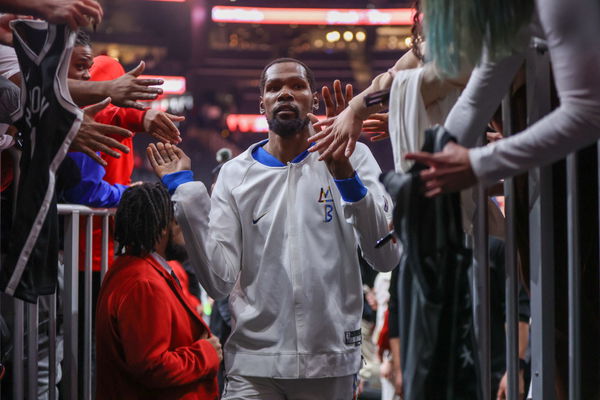 Kevin Durant is perhaps one of the best players in the league today. With over 15 years under his belt, Durant became a formidable player. It can be argued that his plays have become more refined. But what can be said of his game, is that it borders on smart plays and intelligence. According to a trending video online, one basketball fan seemed to try and 'expose' how the Brooklyn Nets superstar continuously uses his bag of tricks. The two-time NBA champion himself responded to the video by stating, "Statute of Limitations". 
The NBA world exploded into laughter at both the exposé and KD's response.
What was the video about?
ADVERTISEMENT
Article continues below this ad
A 2-minute video was a montage of several clips strung along that displayed Kevin Durant's intelligent plays. The 'snitch' ref, as per their name on Twitter, stated that, "Kevin Durant has beat all charges of basketball impurity".
Here are some of the reactions from NBA Twitter:
He also breakdances every now n then whenever the ref ain't paying attention

— s (@BKNin4) January 18, 2023
Bruh, said "Kobe's in Heaven, spitting out coffee!" 😂😂😂 the scream I scrumpt!

— S O N T A É (@sontaeholland) January 18, 2023
NBA Twitter had a good laugh at the video. The commentary on Durant prompted humor as well. He touched upon different plays from different angles and showed how exactly Durant got away with "charges".
Durant also has one of the best nicknames in the league: The 'Slim Reaper'. The name fits perfectly as it describes both his tall and lean physique along with how much destruction and damage his presence on the court has brought about his opponents. He himself once said, "Because I am skinny, and I do my work at night".
Kevin Durant so far this season
The Brooklyn Nets have had to play in the last few games without their main man. Kevin Durant has been sidelined owing to an MCL strain. It is reported that the evaluation would be done in two weeks to a month.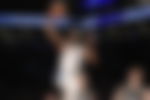 He has been phenomenal this season, leading the Nets in scoring. He is averaging 29.9 points, 6.6 rebounds, and 5.3 assists per game so far.
ADVERTISEMENT
Article continues below this ad
Watch This Story:  LeBron James Floored by Kevin Durant Ending a Man's Career with His "Iconic" Move During Nets vs Wizards
Yahoo! Sports noted last month, "The fact that he can bury those kinds of looks, fading away, off the dribble, or even over two defenders at such a high rate is unlike anything we've ever seen."
ADVERTISEMENT
Article continues below this ad
Durant's athleticism and basketball intelligence have really differentiated him from the rest of the league.
Do you think KD and co. can make a run deep into the playoffs this season? Let us know your thoughts in the comments below.