'This is Not Your 2016, 2015 Team'- Former NBA Champion Sends Strong Words of Caution to Steph Curry
Published 01/03/2021, 12:16 PM EST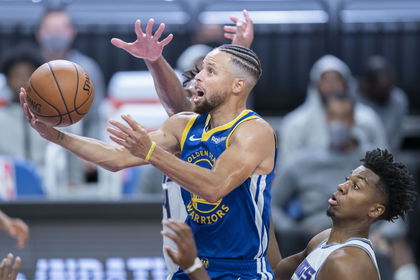 ---
---
Have the Golden State Warriors lost their shine? Is it impossible for Steph Curry to be the sole leader on the court and guide his team to victories? These are few questions that running through our minds at the moment.
ADVERTISEMENT
Article continues below this ad
The Warriors aren't off to the best start to their 2021 campaign, and some feel Curry doesn't have what it takes to win without Klay Thompson by his side. 
The Warriors have only won 2 games so far, and they've lost 3. While this is too early to tell, it does seem like the team is struggling without Klay Thompson.
ADVERTISEMENT
Article continues below this ad
The new additions are yet to effectively fill into the injured shooting guard's role, and neither Andrew Wiggins nor Kelly Oubre Jr. seem to have settled in just yet. 
Former NBA champion explains what this season means for Steph Curry
Steph Curry is one of the most loyal players one can find in the NBA. The Ohio native has been with them since the Bay Team drafted him in 2009, and the bond seems to be everlasting.
The 2010s decade is quite possibly the most successful one in the Warriors' franchise history. But has the mighty dynasty crumbled now? 
Klay Thompson hasn't played an NBA game since the 2019 Finals, and things turned upside down for the Warriors right after. The team endured a form slump without Curry and Thompson during the 2020 season, but the former is now back and healthy to march as the team's leader. 
Steph Curry seems to be the center of attraction this year as everyone wants to see how well he performs for Golden State without the recovering Klay Thompson by his side. Furthermore, 2016 NBA champion Channing Frye recently iterated how important this season is for the 2-time MVP.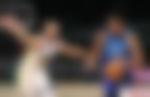 "This year, there's a lot of questions, not of, can he play, but can he adjust his game without those all-stars to make everyone else better," Frye said on the Dubs Talk podcast.
"I'm excited to see it, I think he can do it. I think the culture can do it and Steve Kerr can put them in the right situations."
The Warriors formed one of the NBA's greatest dynasties during their championship run, but their recent slump has overshadowed it all. They only managed 15 wins last season, and they look like they might be on the same slope yet again. 
Fyre expresses his views on what Curry should do with the Golden State Warriors this season
The Warriors aren't the team they once were, but they still have a quality player like Steph Curry at their disposal. But things aren't looking bright for the team from what we've witnessed in the first few games. 
"Steph doesn't need anybody's acknowledgment, not a player, not a fan, not a [member of the] media. He's a two-time MVP, he's the best shooter in the history of the NBA, he's a three-time champion.
ADVERTISEMENT
Article continues below this ad
"He has all the accolades he needs. I think all he needs to do now is to continue to show that he's a winner even when situations aren't right," Frye mentioned.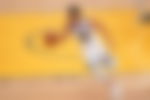 Moreover, the 7-footer also instructed Curry to get ahead of reality and acknowledge the team's shortcomings to perform better.  "He needs to make sure that this team wins, because we know this is not your 2016, 2015 team," Frye mentioned. "But if he can make this team win and be competitive on a nightly basis."
ADVERTISEMENT
Article continues below this ad
That's exactly what Dubs fans want from Curry at the moment. He's surrounded by a group of young talents who are yet to showcase their true potential. The Warriors have an interesting roster for this season and only time will tell how far they'll go in 2021.