"This Is Robbery": NBA Fans React as James Harden and Joel Embiid Join Forces With Former Sixth Man of the Year at 76ers
Published 09/07/2022, 2:48 PM EDT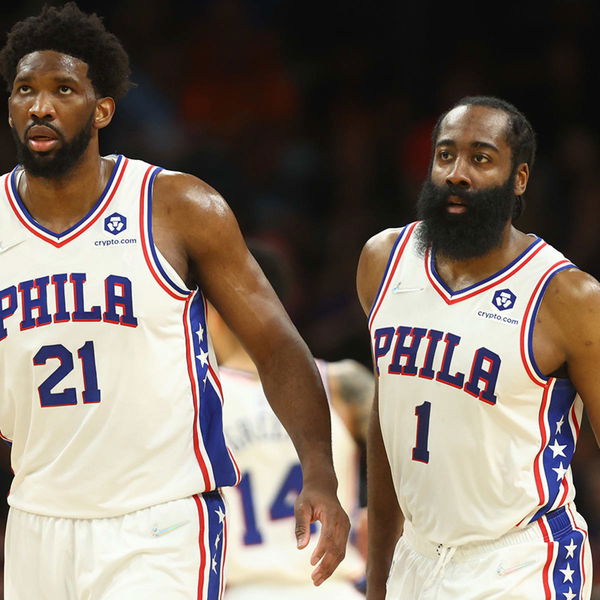 The Philadelphia 76ers have reportedly signed free agent Montrezl Harrell on a two-year contract worth $5.2 million. Apparently, the Sixers decided to bring Harrell as a strong backup for Joel Embiid. Significantly, Harrell won the NBA Sixth Man of the Year title in 2019-2020 when he was still playing for the Los Angeles Clippers.
ADVERTISEMENT
Article continues below this ad
This deal also means a reunion between Harrell and the Sixers' head coach, Doc Rivers. Rivers had previously coached the Clippers from 2013-2020. Harrell will be filling the position of a backup center for Joel Embiid. Incidentally, the spot was previously occupied by the likes of Andre Drummond, Dwight Howard, DeAndre Jordan, and Greg Monroe.
ADVERTISEMENT
Article continues below this ad
James Harden played a part in bringing Harrell to Philadelphia too — both with his contract creating roster flexibility and recruiting him to take on the role of backup center with the Sixers. They have history together with the Rockets.

— Adrian Wojnarowski (@wojespn) September 6, 2022
As it turns out, Harrell has played for five different teams since his entry in the league after the 2015 NBA Draft. In fact, he is the only other player to score a minimum of 5000 points off the bench other than Jordan Clarkson.
While the Sixers are convinced that this is a good deal, let's take a look at some of the fans reactions as well.
This is robbery. Talk about a team friendly contract.

— RUN IT BACK (@NetGoalz_Matt) September 6, 2022
Damn good deal 6ers.. he must wanna WIN 🏆

— Tim Star ✨ (@timstar282) September 6, 2022
That's a steal at that price, but who knows how well he'll gel into that team

— DLoadinGreatness (@DLoForThree) September 6, 2022
Harden convinced Montrezl Harrell to join the 76ers
According to ESPN, the fact that Harrell and Harden have both played together for the Rockets might have played a part in sealing the deal. After Harrell faced some legal troubles, several teams had shown interest in the player.
But it seems that Harden came to the Sixers' rescue.
James Harden and Joel Embiid's vision for their team
ADVERTISEMENT
Article continues below this ad
NBA stars James Harden and Joel Embiid have shown great coordination during the games and has given their opponents a run for their money. The two have excellent skills. And they are a force to be reckoned with in the coming season. However, they still have got some work to do.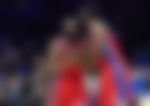 Despite their disappointing game at the conference semifinals, the duo have proved that they make a great pair. As of now, they are working together to make strategies for the next season and is hopeful that they can lead their team to the championship.
ADVERTISEMENT
Article continues below this ad
WATCH THIS STORY: Does LeBron James Have A Brother or A Half Brother?
And now, with Harrell on the team, the Philadelphia 76ers might just have a shot at the Championship Trophy. The Sixers had previously won the Championship back in 1983.